Joseph A. Garofolo
is well qualified to serve as an expert witness with regard to a wide range of issues relating to the Employee Retirement Income Security Act of 1974, as amended ("ERISA"). Mr. Garofolo has significant independent fiduciary experience and is a recognized employee benefits attorney. He has been retained as a testifying expert in federal and state court litigation.
Some of the independent fiduciary engagements in which Mr. Garofolo has been involved include the following:
i) transaction for the sale of closely held shares by an employee stock ownership plan;
ii) acquisition of real property by a collectively bargained plan; and
iii) evaluation of the reasonableness of plan expenses and expense allocation among related parties and service providers.
As an attorney, Mr. Garofolo has advised clients regarding retirement and welfare plan issues. He has served as counsel for plan sponsors, service providers, participants, and others. He has represented clients involved in ERISA litigation in federal courts across the country. In 2012, Mr. Garofolo was selected by California Lawyer magazine as a recipient of the California Lawyer Attorneys of the Year Award in the field of employee benefits and, in 2014, he was selected to the Northern California Super Lawyers list.
Mr. Garofolo's expertise extends to pension and health and welfare plans. He is particularly suited to serve as an expert with regard to issues associated with Title I of ERISA. He has extensive knowledge and experience relating to the fiduciary duty provisions set forth in ERISA § 404 and the prohibited transaction and self-dealing provisions of ERISA § 406. Mr. Garofolo is well versed on the standard for ERISA liability of fiduciary and nonfiduciary service providers as well as other parties often involved in employee benefits litigation.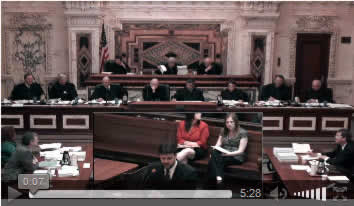 Excerpt of Oral Argument Before En banc Panel of the Ninth Circuit Court of Appeals
Mr. Garofolo brings his industry experience as a fiduciary, knowledge of employee benefit plans, and courtroom communication skills to the expert witness services offered by ERISA Expert Services, LLC.
ERISA Expert Services, LLC provides expert witness and litigation support services for plaintiffs and defendants, including those involved in class actions and other complex cases.
Areas of Expertise
:
Fiduciary Duties
Prohibited Transactions
Defined Contribution Plans

Defined Benefit Plans
Health and Welfare Plans
Reporting and Disclosure