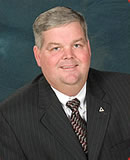 Jack Poole, PE, FSFPE
, is a registered Professional Engineer in
Fire Protection
, licensed in over 50 states and territories. Principal of Poole Fire Protection, he is involved in the day-to-day activities of code consulting, life safety analyses, design of engineering alternatives, fire protection system design, and construction management services.
Litigation Support
- Jack Poole is a leading expert in Fire Protection. He has been providing expert witness services to attorneys representing Plaintiff and Defense for over 10 years.
Areas of Expertise
:
Fire Investigations - Cause and Origin
Code Analyses
Life Safety and Fire Protection System Design Testing and Maintenance
Fire Egress - Safe Exit Capacity for Large Occupancies
Post Fire Event Analysis
Background
- Mr. Poole has worked on hundreds of fire protection projects including residential buildings, offices, warehouses, training centers, recreational facilities, aircraft hangars, dining halls, maintenance facilities, and hospitals for both public and private clients. He has served as project manager, project engineer and lead fire protection engineer on projects for public and private sector clients.
Mr. Poole's responsibilities have included serving as a primary contact between clients, planning design schedules, scheduling manpower and staffing, meeting the confines of the budget, and coordinating the fire protection engineering tasks to assure a complete and correct fire protection design.
Affiliations
- Mr. Poole is a member of the Society of Fire Protection Engineers, National Fire Protection Association, NFPA Technical Committee on Airport Facilities, NFPA Technical Committee on Helicopter Facilities, NFPA Technical Committee on Subterranean Spaces, NFPA Technical Committee on National Fire Alarm Code, National SFPE Education Committee, International Code Council, Building Official and Code Administrators International, National Society of Professional Engineers and Kansas Society of Professional Engineers.
View Jack Poole's Consulting Profile
.
Issues with the case: Poole Fire Protection was hired by the attorney for the sprinkler contractor's insurance company to help with the investigation as to why the sprinkler system did not function correctly and why the water was not flowing properly through the system to extinguish the fire during the incident. The sprinkler contractor installed and was performing the inspection, testing and maintenance of the fire protection system at the Lumber Mill. The inadequate operation of the sprinkler system at the Lumber Mill created a significant loss of the building and equipment from the fire.
---
The client requested Poole Fire Protection do a review of an existing healthcare facility for compliance with the requirements of NFPA 101, Life Safety Code. This included providing Building Code, Life Safety and Fire Protection Consulting Services.
---
Catastrophic failure leading to the property loss of millions of dollars spreading across 3 multi-storied hotels. Poole Fire Protection's roll was to evaluate the loss and existing system in order to determine what caused the failure. Poole Fire Protection scope included traveling to and from all sites, conducting site observation of commercial building sprinkler, fire alarm and general building construction, and provide verbal and written report of findings.
---
Poole Fire Protection was hired by the Plaintiff's attorney's office to perform a code review/analysis to see if the building meets code for its occupancy use. Poole Fire Protection also performed Fire Modeling services to show how the fire acted within the environment once it was set.
---
Hired by Plaintiff's attorney to perform a code review of the building along with fire modeling as to how the fire spreading could have been prevented.
---
The client had purchased previously built buildings from another source. After there were some instances of failing Spray-Applied Fire-Resistive Materials (SFRM) within buildings, these buildings were inspected and found to have issues with the spray applied fire resistive materials located between the roof deck and the ceiling. The SFRM acts as another barrier in the case of a fire, helping to prevent the steel from getting too hot and damaged during a fire. This in turn keeps the building structurally safe and able to be open for service once the interior has been cleaned up for the situation. Due to the buildings being unsafe the client brought a lawsuit against the buildings previous owner.
---