Capata & Co.
has been providing
Forensic Accounting
litigation support for over 25 years. Their expert auditing skills be used to provide an analysis of financial records in cases involving economic disputes, fraud, and theft investigation.
Areas of Forensic Accounting Expertise
:
Forensic Accounting and Investigations
Economic Damages
Business Valuation

Lost Profits Analysis
Fraud Investigation
Contract Non-Compliance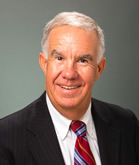 Gary G. Capata, CPA
has over 35 years of experience as a
Certified Public Accountant
. He has substantial experience in
Forensic Accounting
and litigation support with qualifications as an expert witness in Los Angeles, Orange, Riverside, San Bernardino, San Diego, San Francisco, Solano, and Fresno Counties.
Mr. Capata utilizes unique and tested damage measurement methods to determine the extent of
Financial Loss
or
Economic Damage
. His expert auditing skills and investigations services have been called upon for matters involving financial disputes, fraud, and theft.
Mr. Capata has been qualified to testify in Federal Court and U.S. Tax Court. He is available to present an opinion to support or oppose evidence submitted to the court. Mr. Capata's services are available to counsel representing both Plaintiff and Defense.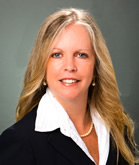 Kerrie Merrifield, CPA, CFF
, is the Director of Litigation Support, Valuations, and Trust Administration at Capata & Co. She has over 25 years of public accounting experience with an emphasis in
Forensic Accounting
, litigation support, and CFO roles in various sized companies and industries.
Ms. Merrifield has worked with various industries including entertainment, restaurant, and hotel. Her projects include, but are not limited to business valuations, economic damage analysis, income loss analysis, fraud investigations, business disputes, contract noncompliance, related damage analysis, writing business valuation reports, Rule 12 reports that are used in Federal courts, and testifying as an expert witness.
View Capata & Co.'s Consulting Profile
.