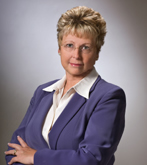 Kathy Carlson
, a
Certified, Court Qualified Forensic Document Examiner
, has practiced handwriting examination for the past seven years. She has testified many times in all state levels of court, including the Supreme Court in the Turks & Caicos.
Ms. Carlson serves the United States and has rendered opinions in Alabama, Alaska, Arizona, California, Colorado, Florida, Georgia, Idaho, Iowa, Indiana, Maryland, Missouri, Montana, Nebraska, New Mexico, New York, North Dakota, Ohio, Oklahoma, Oregon, Pennsylvania, South Dakota, Texas, Utah, Washington, Wisconsin, Wyoming, Island of Cyprus, Japan, and Turks & Caicos.
Forensic Examination Provided For Disputed Documents or Signatures including
:
Contracts
Loans
Warranty Deeds / Quitclaim Deeds
Real Estate Contracts
Deeds of Trust
Wills
Codicils

Holographic Wills
Beneficiaries
Income Tax Fraud
Poison Pen Letters
Anonymous Writing
Divorce Disputes
Graffiti
Investigation and Analysis Including
: Questioned Signatures, Suspect Documents (Typed and Written), Suspect Alterations, Handwritten Numbers, and Indented Writing. Analysis of Paper and Ink through UV, IR lighting and Filters.
Certified & Proficiency Testing
:
Certified, Scientific Association of Forensic Examiners
Certified, International Association of Document Examiners
Collaborative Testing Services - Questioned Document Proficiency - Jan. 2013
No charge for initial consultations.
Contact Kathy Carlson
: Colorado/Utah Offices - 970-275-6846
Forensic Scientists differ when defining document examination. Is it a science? If so, which science? What is our scientific analysis? Or, as some people believe, is document examination an art?
---