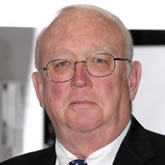 David K. Easlick, Jr.
, is a
Hazing and Risk Management Specialist
and a member of the State Bar of Michigan for over 30 years.
Mr. Easlick was the Executive Director of Delta Kappa Epsilon Fraternity for over 20 years. In such role, he became familiar with just about all outrageous conduct by undergraduate young men on the college campus. He spent years combating it, and attempting to correct and eliminate it. His experience includes
Hazing, Binge Consumption, Sexual Misconduct
, or other
Risk Management Violations
.
Mr. Easlick has been a member of the Fraternity Executives Association for 30 years, an affiliate member of the North American Inter-Fraternity Conference, an associate member of the Association of Fraternity/Sorority Advisors, a business member of the Association for Student Conduct Administration, and a past member of FIPG and FRMT,
Litigation Support
- Mr. Easlick is the most qualified expert witness regarding
Fraternal Law Suits
. As a lawyer and former litigator, he offers unique advice to counsel. Mr. Easlick does not try cases and is not seeking out litigation clients. His role is expert witness and consultant and his services include trial preparation, discovery preparation, review services, and other legal advice to litigation counsel.
At present, Mr. Easlick is working as an expert witness on a wrongful death case against a leading fraternity and is awaiting evaluation materials in other cases. He appears in a CNN interview to be aired soon and consults with the
New York Times and BBC
. His services are available nationally.
Areas of Expertise
:
Fraternities
Sororities
Fraternity Hazing
Fraternity Risk Management
College Campus Risk management

Fraternity Binge Drinking
Hazing Prevention
Substance Abuse
Sexual Misconduct
Fraternity Initiation
With the Piazza case at Penn State dominating the news, and opinion leaders from all sides checking in and editorializing, I thought I might add a few suggestions of my own. I was involved in fraternity management from 1973 until 2013. I have held almost every leadership function in a national fraternity from the local alumni association to the national and to the foundation. I currently am an Expert Witness in Greek Life Hazing and Risk Management cases and am presently appearing in 8 cases ranging from hazing to sexual abuse.
---
I have been a member of a premiere American Fraternity since 1966 when I was initiated into DKE at the University of Michigan. I have run the local alumni association, been the general partner on the chapter house, served on the International Board, Founded the Foundation, and ran the Fraternity for over 25 years. Inter-fraternally, I am a life member of the Fraternity Executives Association, led the inter-fraternal movement against the Northeastern Private Colleges attempt to co-edify the movement, and shepherded a freedom of association sense of Congress through both Houses of Congress. I am still an affiliate member of the North American Inter-Fraternity Conference.
---
News of the tragic suicide of Marquise Braham and the resulting lawsuit against Penn State Altoona and Phi Sigma Kappa brought to the surface some very painful memories. Earlier in my career I spent several years as the Executive Director of Delta Kappa Epsilon fraternity, a midsize International fraternity founded at Yale in 1844. Five or six US Presidents have been members(FDR was a member of the Harvard Chapter which was thrown out for not paying dues). Deke, as it is known, was international in that it had a few Canadian chapters.
---