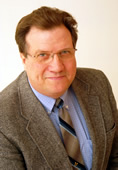 Robert Adams, PhD, PE
is a
Mechanical Engineering
professional with extensive experience in
Plane Bearing Technology
and the design of
Automated Test Systems
. Dr. Adams has broad and in-depth knowledge of automated transfer systems design, R&D procedures and quality manufacturing processes. He has particular skill with Tribology, analytical testing, and CAD systems.
Dr. Adams is noted for the creation of Tribis' TS-01D which incorporates a state of the art, ultra-sensitive in-situ measurement system coupled with proprietary machine automation and control logic. The prototype for this machine was used successfully in his research, usually completing up to 100 PV test permutations within a 24 hour period.
Prior to founding Tribis, Dr. Adams was an accomplished machine automation engineer. He focused on designing, building, and installing custom production machinery before retiring in 2008 from his senior leadership position at Welker Bearing Company.
Dr. Adams provides litigation support services to attorneys for both Plaintiff and Defense. He has broad experience with technological writing, public speaking, and delivering complicated presentations to lay persons in a clear and concise manner. Presently, an Adjunct Professor of Engineering at Oakland University in Rochester, MI, where he teaches both a graduate and undergraduate course: "Introduction to Lubrication, Friction, and Wear: Tribology."
Areas of Expertise
:
Tribology
Machine Design
Bearing Design
Hydraulic Circuit Design
Pneumatic Circuit Design
Experimental Stress Analysis

Digital Speckle Pattern Interferography
Shearography
Digital Holography
Plastics & Plastics Processing
Bearing Composites
Tribological Nano-Composites
Major Achievements and Patents
:
Professional Engineer, State of Michigan, License No. 3763
Professional Engineer, State of Florida, License No. 77351
NCEES Record No. 56277
Certified Open PLC Engineer
Inventor, Tribometer, US and European Patents Pending
Co-Inventor, Synchronizing Cylinder, US Pat. No. 6,408,736
Co-Inventor, Three Position Cylinder, US Pat. No. 6,408,740
Co-Inventor, Pin Clamping Device, US Pat. No. 6,786,478 & 6,913,254
Inventor, Rod Locking Device, US Pat. No. 7,594,565
Tribometer, US Patent Pending
STLE Detroit Section Scholarship 2008
SAE E. Wayne Kay Graduate Scholarship 2007
View Robert Adams' Consulting Profile
.