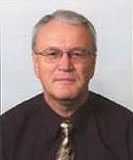 Uwe Gustav Goehlert, MD, CM, MPH, MBA, FAAFP, FAEP, FACFEI, CHCQM, FAIHQ
is Board Certified in Family Practice, Emergency Medicine, Forensic Medicine, Quality Assurance and Utilization Review, Managed Care Medicine, and eligible in Preventive Medicine and Public Health. Dr. Goehlert has been practicing medicine for more than 30 years. He has extensive "hands on" clinical and administrative experience in multiple primary care settings. His broad expertise is in
Ambulatory Emergency and Urgent Care Medicine
for all age groups.
Dr. Goehlert has particular interest and expertise in
Managed Care Quality and Utilization Management
for out of network and out of geographic area benefits. Efficiency of appropriate health care delivery using cutting edge biotechnology and medical informatics technology are his particular emphasis. He continues active clinical practice, administration, medical legal and insurance consulting and teaching. He is currently and actively engaged in medical legal ethics and peer review activities. His engagements include medical legal, insurance, educational, and managed care entities.
Dr. Goehlert provides
Medical-legal and Insurance Review Services
to attorneys for both Plaintiff and Defense. His services include document review and second opinion to detailed ongoing litigation support / expert consulting.
Areas of Expertise
:
Ambulatory Care
Urgent Care
Emergency Medicine
Insurance Appeals
Utilization Reviews

Peer Reviews
Pre-authorizations
Medical Necessity Reviews
Travel Medicine
Medical Ethics
Education
: Education: MPH, Johns Hopkins, Baltimore, MD. USA; MSc, MD, CM, McGill University, Montreal, CANADA; MBA, Loyola College, Baltimore, MD. USA
Memberships and Associations (Selected)
:
American Medical Association
American Academy of Family Physicians
American College of Emergency Physicians
American Board Of Quality Assurance and Utilization Review Physicians
American College of Managed Care Medicine
American Academy of Urgent Care Medicine
American Public Health Association
International Society of Travel Medicine
American College of Forensic Examiners
American College of Physician Executives
American College of Legal Medicine
American College of Forensic Examiners Institute
View Dr. Goehlert's Consulting Profile
.