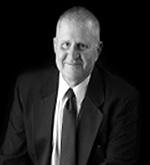 Lawrence J. Guzzardi, MBA, MD
, specializes in
Emergency Medicine and Medical Toxicology
. Dr. Guzzardi is well-known in the legal community for his work in toxicology, particularly in the area of
Drugs of Abuse and Alcohol
.
Certified by the American Board of Medical Toxicology and the American Board of Emergency Medicine, Dr. Guzzardi was Director of a Substance Abuse Service. In that capacity, he examined thousands of patients as an Emergency Physician and Toxicologist. He was also Chairman of the Toxicology Committee at the American College of Emergency Physicians and Chairman of the American Medical Association's Committee on Accreditation of Correctional Health Facilities.
Litigation Support
- Dr. Guzzardi has been qualified as an expert in the Field of
Human and Medical Toxicology
in thirteen states and three Federal jurisdictions. His expert services include Independent Medical Examinations (IMEs), Initial Case Review, Reports, and Trial Testimony when necessary. Dr. Guzzardi provides services to attorneys representing both Plaintiff and Defense.
Areas of Expertise
:
Alcohol / Drugs
Alcohol / Drug Abuse
Alcohol / Drug Toxicology
Toxicology
Pharmacology

Toxic Inhalations
Mold & Toxicology
Mycotoxicosis
Medical Toxicology
Occupational / Environmental Toxicology
Cases Include
:
Alcohol and Drug Impairment
Breath Testing
Industrial Toxicology

Dram Shop
Drugs: Testing, Impairment, Tolerance
Laboratory Tests: Margin of Error, Interpretation
View Dr. Guzzardi's Consulting Profile
.