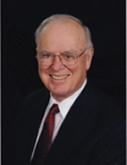 W. James (Jim) Wilkinson, PE
, provides consulting and engineering services related to
Oil and Gas Exploration and Production
. His decades of experience in the oil and gas industry include construction, maintenance, regulatory compliance, safety management, and emergency planning. He has worked in over 40 countries on all continents with active oil exploration.
Mr. Wilkinson is a Recognized Expert in:
Mobile offshore drilling unit (MODU) rig design, construction, planned maintenance, support services, and operation
Land drilling, support services, and operations
Bottom supported rigs
Deep water station keeping by dynamic positioning and spread mooring
Deep water drilling operations
Well designs
Safe drilling practices in open hole and cased hole
Design, testing and maintenance of sub-sea and surface well control systems
Well control training; regulatory compliance
Operational audits
Contract negotiation and administration
Corporate management
Litigation Support
- With over 40 years of experience, Mr. Wilkinson provides expert testimony as a petroleum engineer experienced in development and exploration. He has provided testimony in Louisiana State Court and Federal Court. Mr. Wilkinson offers services to counsel representing both Plaintiff and Defense. His cases have included the following issues:
Oil Company Contract Disputes
Damages Calculations
Personal Injury
Oil Well Drilling & Production
Oil Well Control
Oil & Gas Operations
Oil & Gas Well Completions
Rig Moves

Product Liability
Maritime & Shipyard Accidents
Mooring & Station Keeping
Oil & Gas Fires
Oil & Gas Accidents
Fitness for Service on Oil & Gas Wells
Regulatory Compliance
Hurricane Damage
View Jim Wilkinson's Consulting Profile
.