Foothills Orthopaedics and Sports Medicine Center
accurately and effectively address a variety of
Orthopaedic Conditions and Surgical Concerns
. The experts at Foothills Orthopaedics specialize in
Joint Replacement
including total knee, oxford knee, and total hip replacement. Their Bone Health Center allows them diagnose bone density issues and treat such conditions as Osteoporosis by utilizing a DEXA Scan, state of the art bone density technology.
The doctors at Foothills Orthopaedic and Sports Medicine Center provide litigation support services to attorneys for both Plaintiff and Defense. They are available for
Independent Medical Examinations (IMEs), Disability Evaluations
, medical record review, deposition, and trial testimony when necessary.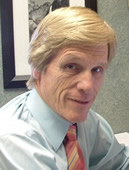 John P. Evans, MD
is a board certified and fellowship trained
Orthopaedic Surgeon
with more than 30 years of experience. In active surgical practice, he has treated all forms of musculoskeletal complaints including foot, knee, hip, back, and neck symptoms. With the added qualification of Surgery of the Hand, Dr. Evans treats conditions of the upper extremities from the shoulder to the fingertips, including carpal tunnel syndrome, trauma, sports and work-related injuries, and arthritis.
In 2012, he was Certified in the
Evaluation of Disability and Impairment
by the American Academy of Disability Evaluating Physicians. Dr. Evans has been performing
IMEs
for private and governmental clients for over 30 years. He is licensed in North Carolina, South Carolina, Florida, and West Virginia.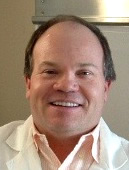 Daniel E. Lee, MD
is a board certified
Orthopaedic Surgeon
with more 15 years experience. Dr. Lee practices general orthopaedics including sports injuries, fracture care, and joint replacements. He was born in Atlanta and raised in Greenville. He is certified in osteoporosis. Dr. Lee performed the first Oxford Knee replacement in Pickens county in 2004. He has privileges at Bon Secours St. Francis Health Systems, Greenville Hospital System, and the Center for Special Surgery in Greenville South Carolina.
View Foothills Orthopaedics' Consulting Profile
.