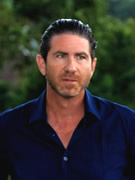 Glenn D. Cohen, M.D.
is certified by the American Board of Orthopaedic Surgeons. He is subspecialty trained and possesses a Certificate of Added Qualifications in
Surgery of the Hand
. Dr. Cohen is well versed in both non-operative and surgical care of all hand, wrist, and elbow disorders. He treats all types of Upper Extremity Conditions including arthritis, complex trauma, fractures, nerve compression, hand and wrist deformities, infections and tumors, occupational injuries, sports injuries, and fingertip injuries as well as revision of previous hand surgery.
Dr. Cohen has been in practice for over 15 years. A double Board Certified Orthopedic Hand Wrist and Upper Extremity Specialist, he offers unbiased and impartial Medical-Legal services for both Plaintiff and Defense. As an expert witness, he has experience with deposition, trial testimony, record review, and independent medical evaluations.
Areas of Expertise
:
Elbow Surgery
Hand Surgery
Wrist Surgery

Orthopaedic Surgery
Workers' Compensation / QME / AME
IME / Expert Witness
View Dr. Cohen's Consulting Profile
.