Paul W. Logan, AIA, PCI, PSP, MSAJS
Owner
7300 Miller Place
Unit A
Frederick Colorado 80504
USA
phone: 303-295-1869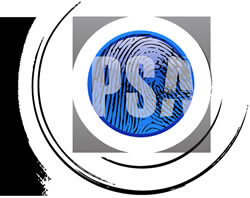 The Physical Security Architects, Inc. (PSA) is a professional security and forensic investigation firm focused on making the built-environment more secure and safer for its users. With specialized knowledge and experience in criminology, security, architecture and construction, we have a unique understanding and appreciation for how the built-environment contributes to the occurrences of criminal behavior and critical incidents. Our focus and our passion involve improving the security levels of protection within the built-environment thereby increasing the safety of its users.

PSA was originally established in response to an overwhelming need relating to environmental criminology and physical security applications. Our company was founded upon principles and historic ideas embedded in concepts such as Problem-Oriented Policing, Crime Prevention Through Environmental Design, and Creating Defensible Space. We have combined specific knowledge and expertise in these areas with thirty-years of experience in architecture and construction in order to develop creative solutions to complex security-related problems.

PSA is owned and operated by Paul W. Logan. Mr. Logan is Board Certified as a Physical Security Professional and a Professional Certified Investigator. He is a Certified CPTED Practitioner and is a Licensed Architect in numerous states. Mr. Logan holds a Professional Bachelor of Architecture degree and a Master of Science in the Administration of Justice and Security.

Mr. Logan is routinely retained as a subject matter expert.