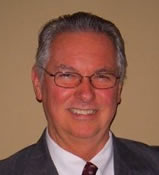 David R. Blancett
is an Accredited Financial Counselor® (AFCPE) who specializes in
Yacht Lending
. As a past president of the National Marine Bankers Association with over 30 years of experience in the marine industry, he has directed the purchase and sale of yacht loan portfolios, developed credit review procedures for yacht lenders, coordinated the foreclosure and liquidation of large yachts and managed yacht loan credit analysts and originators. Mr. Blancett retired from Wachovia Bank as a Senior Vice President and President of their First New England Financial yacht lending subsidiary in 2002.
Mr. Blancett's experience includes the design and management of national marine lending programs for First National Bank of Chicago and John Deere Credit, direction of due diligence and bid formation for the acquisition and disposition of several multimillion dollar yacht loan portfolios, formation of audit and credit review procedures, and coordination of the foreclosure and liquidation of large yachts. While at John Deere Credit, he held credit authority for loan requests up to $750,000 and regularly presented and sponsored yacht loans up to $5,000,000.
Mr. Blancett provides litigation support to insurance companies and to attorneys for both Plaintiff and Defense. His services are available both nationally and internationally. Mr. Blancett's areas of specialization include:
Loan Documentation and Insurance Issues
Sales Due Diligence Issues
Foreclosure, Repossession, and Liquidation Issues
Yacht Broker Standard of Care Issues
Vendor Negotiation Issues
View David R. Blancett's Consulting Profile
.
One of your best clients calls and says "I am buying a large yacht. Because you have all of my other banking relationships, I would like you to finance it for me. Will there be any problems with that?"
---
10/17/2013
"Esteemed Experts.com member, David R. Blancett is an Accredited Financial Counselor® (AFCPE) with over 30 years of experience in the Banking Marine industry focusing on Yacht Lending & Valuation. Principal at Yacht Risk Management, LLC, he provides Expert Witness and Consulting services to lenders, attorneys, insurance companies, and other professionals"