David Ross Associates, LLC (DRA)
is a
Construction Management
and
Disputes Resolution Consulting Company
in San Carlos, California. Our expert construction consultants specialize in the avoidance, analysis and resolution of construction claims.
David Ross Associates has provided expert construction consulting services on various projects throughout the
United States, Canada, Europe, the Far East, and the Middle East
. We represent owners, engineers and architects, as well as contractors and subcontractors, on construction projects ranging in scale from small homeowner cases to multi-million dollar claims on both public and private projects.
David Ross Associates consultants are highly qualified experts who understand the technical, contractual, management, and financial issues involved in today's complex construction projects.
David Ross Associates has extensive experience providing expert construction consulting services in claim analysis, litigation support, alternative dispute resolution and a wide range of other Construction Claim-Related issues including:
Construction Management
Construction Defects
Schedule Analysis
Estimating and Cost Analysis
Change Orders
Delays
Disruption
Acceleration Analysis
Safety Related Cases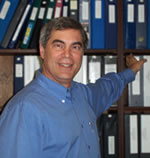 David L. Ross
has over thirty years of expertise in
Residential, Commercial, Institutional
, and
Public Works Construction Projects
. He has the knowledge and experience required to be particularly successful in construction claims management and resolution. Mr. Ross has testified as a designated construction expert on numerous occasions and has consulted for owners, contractors, insurance companies, design firms, construction industry specialists, and law firms in a wide range of construction-related claims.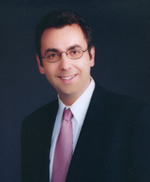 Troy V. Sutton
provides full time
Construction Consulting Support
services for DRA. Mr. Sutton's responsibilities include reviewing contract related documentation (e.g. contracts, drawings, specifications, PCOs, Cos, RFIs, CPM schedules, Pos, invoices, procurement records, bid sheets, Pay Apps, engineer reports, testing reports, meeting minutes, correspondence, etc.), preparing claims documents for mediation, arbitration or litigation, and draft Dispute Review Board (Arbitrator/Mediator panel) opinions & recommendations on multi-million dollar public works projects.
My real estate agent insists that the three most important factors in property value are Location, Location, Location! In construction, the three most important factors to successful resolution of issues are Documentation, Documentation, Documentation!
---
Documentation is very important in a construction project because it provides a "memory" of the project. It is the only contemporaneous record of what was actually happening at any given time during the course of the project.
---
Building is expensive, with costs of all kinds climbing to uncharted territory. Contractors must be efficient in controlling expenses and construction schedules in order to compete and survive. For the construction industry, then, the micro-computer revolution came just in time. One of the most useful computer applications for getting projects done on time and on budget is "project Management" software. Building contractors are required to perform quickly, but the rules, agencies and fates that oversee every project can frustrate the best-laid plans.
---