The results of the analyses show that the inner and outer races and the ball met the chemical composition requirements of E52100 per SAE J404.
The grease in all four seized bearings had turned to a thick (viscous) black sludge full of particulate. The deteriorated grease was caked on the seals and on the cage between balls. The deteriorated grease was inhibiting motion rather than enabling it.
Worn and fractured cages were found in the disassembled bearings. The balls exhibited evidence of arc strikes and contact fatigue surface spalls.
Evidence of electrical pitting was noted in the raceways. This was confirmed by metallographic examination.
Evidence of axial (thrust) loading was observed mainly in the outer raceways of the seized bearings.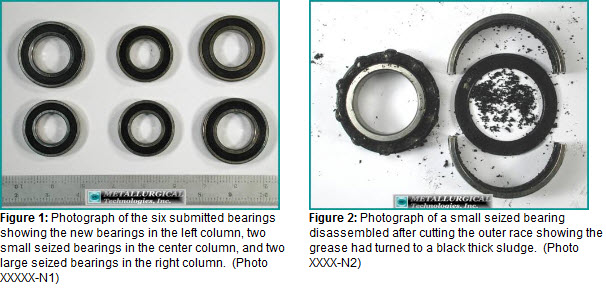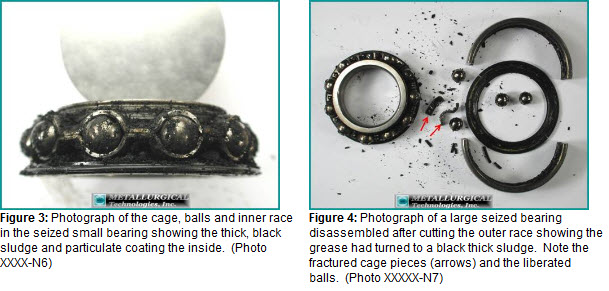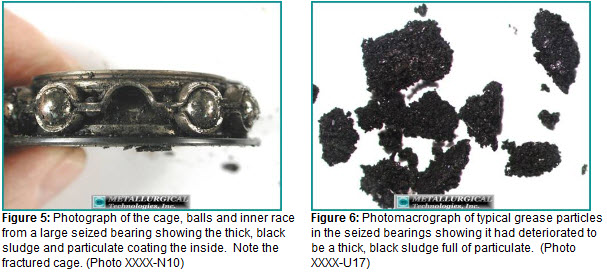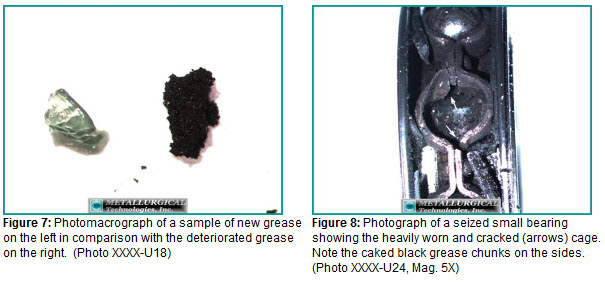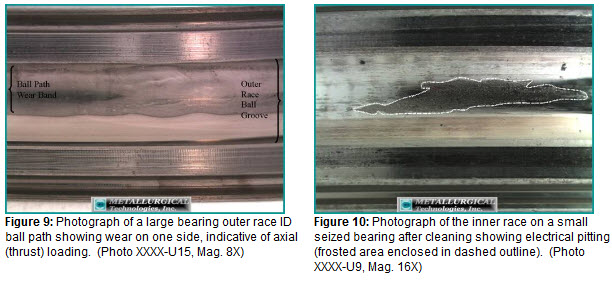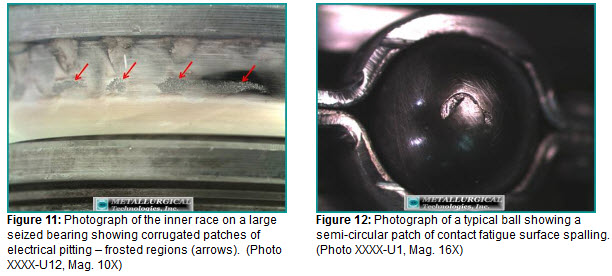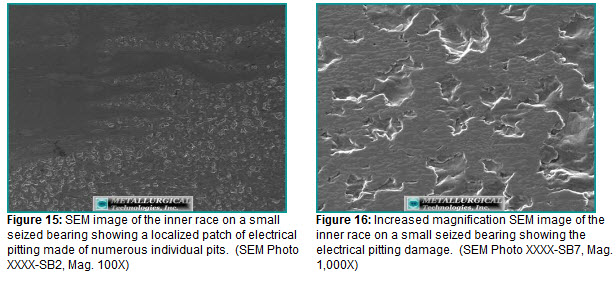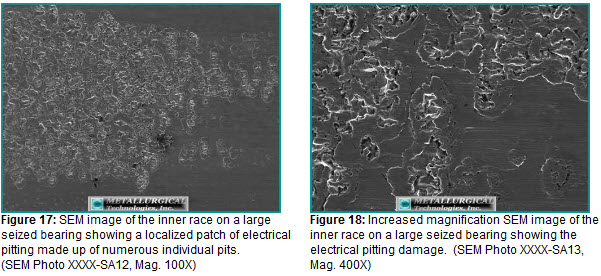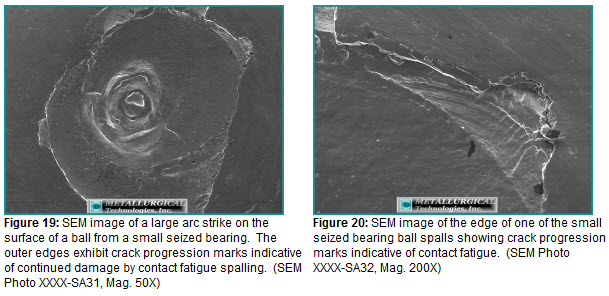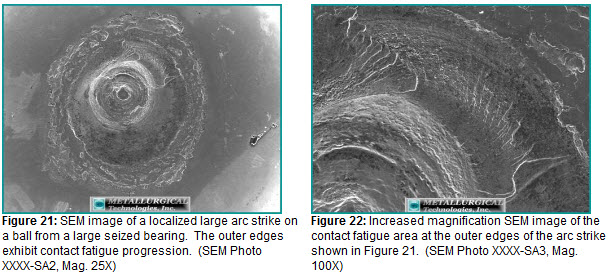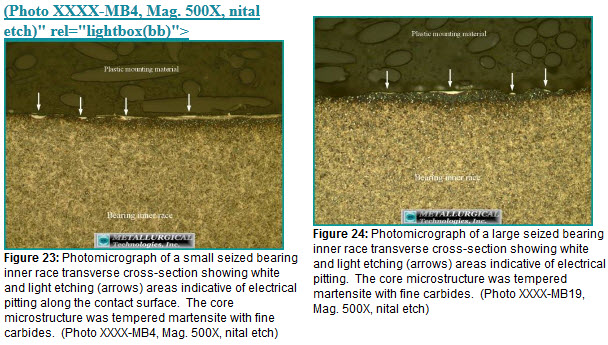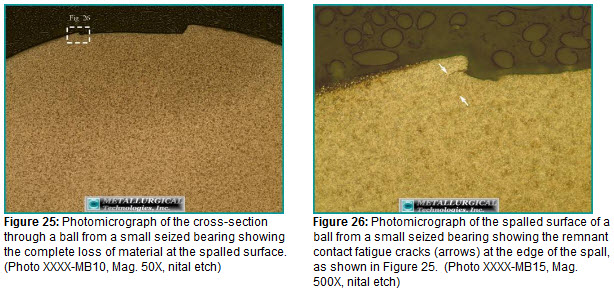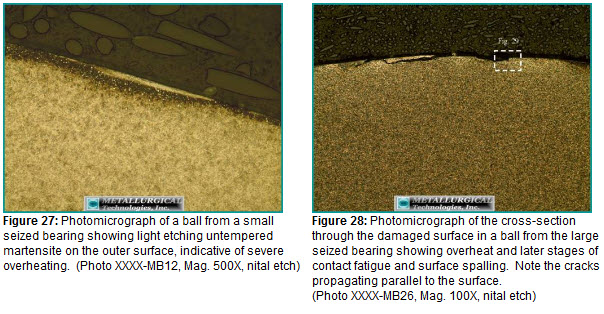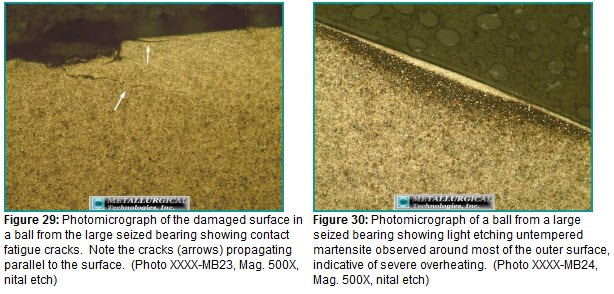 ---
Metallurgical Technologies, Inc. is a Metallurgical Engineering Service Laboratory specializing in Forensic Failure Analysis of Metallurgical Components. They also offer testing, analysis, and consulting services.


©Copyright - All Rights Reserved
DO NOT REPRODUCE WITHOUT WRITTEN PERMISSION BY AUTHOR.