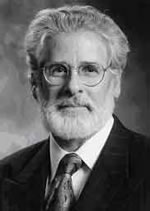 Abstract
Mounting concerns over operational and waste management costs, as well as the quality and safety of the work environment have provided increased impetus for both formulators and end-users to strive to improve coolant life. There are a number of alterative approaches to achieving this objective. In this paper, the concepts of bioresistance and biostatic are defined and compared. A discussion of both chemical and nonchemical treatment technologies follows. Nonchemical technologies considered include pasteurization, irradiation, sonication, and filtration. Coolant formulation strategies and biocide use are explored as illustrative chemical technologies. The discussion of biocide use includes remarks on alternative dosing tactics and biocide selection criteria.
INTRODUCTION
Despite increased focus on total quality management principles throughout the manufacturing industry, microbial contamination remains an insidious drain on the profitability of the metalworking industry. Fornrnately, there is a continuing trend for chemical process operators and their managers at manufacturing plants to improve their understanding of the role of mictobes in affecting the performance of their coolants. Moreover, coolant formulators have come to recognize that the longevity of fluid performance characteristics often determines their continued tenure at an account.
This heightened appreciation of microbial contamination problems has come at a time when people are becoming increasingly aware of their personal accountability for improving the quality of the work environment and for reducing the volume of industrial wastes. Formulators and coolant system managers are seeking a balance between costs and performance. Regulatory issues and safety concerns are being integrated with engineering and design strategies. This holistic approach to coolant system management is nothing less than revolutionary. It is imperative that personnel responsible for making decisions regarding coolant system opeiations be equipped with accurate and current information. That is why SME sponsors these annual clinics.
In this Paper, I shall discuss a number of concepts which have been receiving increased attention in the coolant marketplace over the past several years. I shall discuss bioresistance, non-chemical treatments and the use of microbiocides. I will not reiterate the basic concepts of microbiai contamination in metalworking fluids which have been presented at earlier SME clinics and elsewhere.
TERMINOLOGY
"Bioresistant" versus "Biostatic"
---
Dr. Frederick Passman, PhD is a Certified Metalworking Fluids Specialist with over 35 years experience in Environmental & Industrial Microbiology. His company, Biodeterioration Control Associates, Inc. (BCA) provides clients with unparalleled expertise in Microbial Contamination Control.

©Copyright - All Rights Reserved
DO NOT REPRODUCE WITHOUT WRITTEN PERMISSION BY AUTHOR.