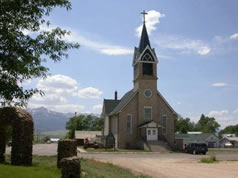 PROJECT
Hope Evangelical Church
Westcliffe, Colorado
CLIENT
Pahl-Pahl-Pahl pc
Denver, Colorado
PROJECT DESCRIPTION
The church was built in 1917 of concrete masonry blocks that were reportedly cast on site by members of the church. The main problem with the church exterior is the delamination of the exterior skin of the concrete block.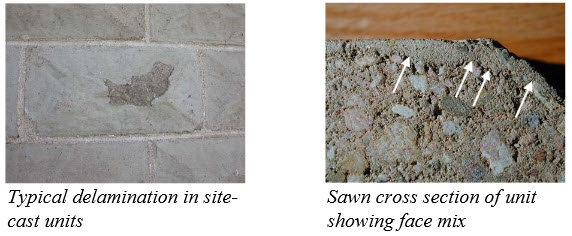 The face mix is a dense, cement rich mixture containing aggregate no larger than ⅛ inch. The remainder of the mould was filled with a coarse concrete mix ture containing aggregates as large as 1 inch. The concrete materials were hand tamped into the mould.
SERVICES PROVIDED BY ATKINSON-NOLAND
Evaluation of the site cast masonry units.
Absorption testing of the face and interior concrete mixes.
Prepared recommendations for repairs and replacement unit face shells.
---
Atkinson-Noland & Associates, Inc. (ANA) has provided structural engineering services for federal, state, and private organizations since its founding in 1975. The unique organization of the firm strives to balance a commitment to innovative research and development goals with direct application to problems in the field. The experience and education of their professional and support staff provides a strong capability for handling difficult and challenging material and structural engineering problems. Through ongoing research and practice, the firm has established itself as one of the foremost international authorities on both historic and modern masonry structural systems.

©Copyright - All Rights Reserved
DO NOT REPRODUCE WITHOUT WRITTEN PERMISSION BY AUTHOR.