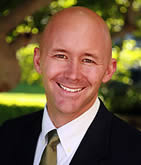 About five years ago, I wrote about project developer who specializes in energy tax deductions and rebates. We call him "Dr. EPAct" because he knows how to navigate and attain substantial tax deductions and rebates, which pay for most (if not all) of a project's cost. His highly tangible skills in accounting are typically "outside" of an energy manager's core strengths, but definitely worth knowing. This month, Dr. EPAct (Bill Bissmeyer) is contributing again in this article! He will help explain the Federal Tax Extenders Act, which was signed on December 18, 2015 into law. More importantly, Bill presents a case study showing the economics and tax advantages that you have available to you. Frankly- you cannot afford to skip this article because it may be the key you need to get your project funded.
Also- There is a short video which explains the benefits:
http://www.profitablegreensolutions.com/resources/2016-special-tax-benefits
Background: President George W. Bush signed the original EPAct legislation in 2005, and fortunately, this energy bill was extended on December 18, 2015 to last through the years 2015 and 2016. Unless you were already aware that this is going to be extended in 2015, you probably weren't doing anything during 2015 to take advantage of the tax situation. However this recent extension gets you one full year to get some activity done and claim substantial tax benefits for the 2016 tax year! Read the case study below to see how this approach could be applied for your building.
Case Study: Consider an Illinois manufacturer in a 100,000 square foot building with 250 traditional metal halide light fixtures and a hot water boiler heating system. If doing energy efficiency retrofits during 2015 or 2016, the EPAct extension could allow for a $1.80 tax deduction per square foot. By replacing the Metal Halide lights with 250 higher efficiency T-5 fluorescent (or LED) light fixtures and by replacing the boiler with a natural gas high efficiency air turnover unit, the building owner could qualify for a Federal tax deduction of $180,000. This converts to a $63,000 tax credit by applying the standard corporate tax rate of 35%. ($180,000 x 35% = $63,000 in "cash" equivalent.)
In most cases, the same building owner would qualify for both electric and natural gas utility rebates in the amount of $18,000.00. The rebates might even be higher in some utilities. If the same customer applies for a WCB310 deduction, they would qualify to receive a $49,500.00 Federal Tax deduction.
Lets look at the economics of this project:
---
For more than 20 years, Eric A. Woodroof, PhD, Principal at Profitable Green Solutions, LLC is a leading keynote speaker on energy management, energy efficiency and sustainability. He has worked onstage with Bill Clinton, Arnold Schwarzenegger, Condoleezza Rice, and many others.

©Copyright - All Rights Reserved
DO NOT REPRODUCE WITHOUT WRITTEN PERMISSION BY AUTHOR.