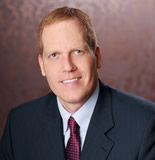 Business acquisitions and dispositions are often highly complex transactions which can possess an increased potential for disagreements-disagreements that can eventually lead to contentious and costly litigation. Various types of disputes can arise from the purchase or sale of a business, and these post-closing or postacquisition disputes can delay or even derail what may otherwise appear as obvious "win-win" transactions.
If nothing else, post-closing disputes can be frustrating and potentially very costly. Typically, the parties involved in a deal have spent considerable time, effort and resources identifying and negotiating the transaction and bringing the deal toward a close. The parties have also likely allotted significant efforts to post-closing planning and strategies: for sellers, what to do next with returned capital; and for buyers, how to maximize profitability through operational synergies.
Disagreements related to post-closing items can occur for several reasons which include:
Calculations required by the purchase agreements can be complex, sometimes unnecessarily
There are often multiple (and sometimes contradicting) data sources that are relied upon to perform calculations
Transactions may close on a date that is midperiod (i.e., midweek, month, or quarter) creating confusion regarding cut-off dates and periods
Deal documents may be vague, ambiguous or even silent with respect to key definitions and computation formulas
Situations where one party believes the other party provided incomplete or misleading information during the due diligence process or in closing documents thereby necessitating significant adjustments
The complexity, ambiguity and uncertainty of post-closing calculations can create significant and negative economic impact (e.g., increased costs, strained relationships, judicial intervention, etc.) on the parties. Ideally, disagreements can be resolved and a compromise reached. However, in other situations, disagreements over contract definitions (or lack thereof), calculation methodologies, data sources, timing and cut-off issues, or other items may be too significant to be worked out through across-the-table discussions, and ultimately end up leading to expensive and time consuming litigation.
Working capital disputes
---
Patrick Chylinski, MAFF, CVA, CFE is a principal and the West Region Practice Leader for McGladrey's Litigation Consulting and Financial Forensics practice. He has extensive experience managing and directing engagements relating to complex commercial litigation, business disputes, investigations of fraud and financial misconduct, and business valuations. He has been designated as an expert in numerous cases, and has testified as an expert in litigation matters relating to contract and fee disputes. Mr. Chylinski has experience serving clients across various industries including financial services, real estate, construction, insurance, gaming, entertainment, and technology.

©Copyright - All Rights Reserved
DO NOT REPRODUCE WITHOUT WRITTEN PERMISSION BY AUTHOR.