Alexander E. Obolsky, MD, PC
treats adults with a wide range of
Psychiatric Issues and Disorders
, with a focus on distressing and debilitating physical, mental, and situational trauma and its impact on an individual's day-to-day functioning. Dr. Obolsky offer diagnostic evaluations, psychotherapy, medication management, and on-site psychological and neuro-psychological testing.
Clinical Focus Areas
:
Emotional Injuries after Trauma
Stress and Conflict
Worry and Anxiety
Sadness and Depression
Head Injury
Mild Traumatic Brain Injury
Mood Disorders
Bipolar Disorder
Adult ADHD

Schizophrenia
Relationship Issues
Career Stress Issues
Life Balance Issues
Self-Esteem Issues
Anger and Irritability
Work Issues – Performance, Interpersonal Relations
Change Adjustment
Challenging Life Events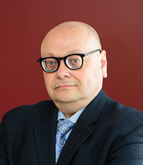 Alexander E. Obolsky, MD, DFAPA
, is board-certified and trained in
General, Addiction, and Forensic Psychiatry
. He possesses over 20 years of experience evaluating and treating patients in the Chicagoland area.
Dr. Obolsky has extensive training, experience, and understanding of medical and psychiatric illness, medical-psychiatric assessment, and various forms of mental health treatment. He can analyze and diagnose medical issues potentially presenting as non psychiatric symptoms. As a physician, Dr. Obolsky has also been trained in the field of
Pharmacology
both within and outside of General Adult Psychiatry. He has evaluated and treated patients with posttraumatic stress disorder (PTSD), mild traumatic brain injury (TBI), and other psychiatric and neurobehavioral disorders.
Dr. Obolsky's professional achievements include having established and ran The Division of Forensic Psychiatry at the Northwestern University Medical School and The Psychiatry and Law Program at Northwestern Medical Faculty Foundation. He worked as an Assistant Medical Director at the Illinois largest hospital for criminally insane. He has been featured in the "America's Top Psychiatrists" guide multiple times in the areas of conflict, stress, and trauma.
View Dr. Obolsky's Expert Witness Profile
.
Dr. Obolsky is licensed in: Illinois and Wisconsin