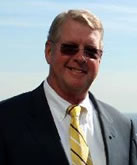 Peter Vander Heide, AIA, LEED AP
has 40years of experience as a registered
Architect
in the construction industry. His professional experience includes the design of residential, commercial, and institutional/industrial facilities for public and private owners. He has managed both architects and engineers in several organizations.
Consulting Services Include
:
Residential Design - Whether tear downs or bath, family room, or in-law suite additions, Mr. Vander Heide starts with a three dimensional computer model of the existing site and explores alternatives with each clients.
Commercial Design - Less personal and more program driven, his business education (MBA) helps him relate to owners and managers concerns of utility, cost, longevity, and culture
Institutional Design - Mr. Vander Heide has vast experience working with architects designing schools, churches, senior housing, and municipal buildings, as well as his time working for the City of Philadelphia in the Department of Public Property
WUFI Analysis - Mr. Vander Heide offers WUFI analysis to reveal moisture problems caused by poor design, or inappropriate material use
Institutional, Commercial, and Residential Visualization - Life-like illustration of architectural projects keeps expectations in line with accomplishments and enhances client understanding of the project
Peter Vander Heide delivers professional seminars and training on topics within his expertise. His seminars have been presented to such entities as the American Bar Association Construction Forum, in Washington, DC, and the Fraunhofer Institute of Building Physics & Oak Ridge National Laboratory, at Fraunhofer Institute of Building Physics, Holzkirchen, Germany.
View Peter Vander Heide's Expert Witness Profile
.