Primeau Forensics
has over 30 years of experience helping courts and law enforcement agencies understand the science and technology of
Audio and Video Forensics
. Primeau Forensics has testified in local, state and Federal courts all over the USA and worked with lawyers around the world. Their services include thorough forensic investigation, detailed easy to comprehend report writing and independent forensic preparation, as well as preparation with the client lawyer.
Audio Forensic Services
:
Background Noise Removal / Sound Enhancement
Voice Identification
Certified Forensic Transcription

Audio Recording Authentication
Depositions
Expert Witness Testimony
Video Forensic Services
:
Video Authentication and Restoration
Video Image Enhancement
Frame Capture from Video

Video Conversion for Court Room Exhibit
Depositions
Expert Witness Testimony
Audio & Video Forensic Expert Witness - Primeau Forensics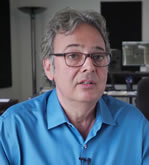 Edward J. Primeau, CCI, CFC
, lead audio video forensic expert, has spent decades testifying as an Audio and Video Forensic expert. He has worked with and learned from some of the greatest trial lawyers in the world.
Mr. Primeau has completed 100s of successful audio and video forensic investigations, testified in Local, State, and Federal courts across the United States and worked on various International cases. He is a member of AES, ACFEI, and IAI. He is also a Certified Criminal Investigator (CCI), a Certified Forensic Consultant (CFC), as well as a member of the American Board of Recorded Evidence with the American College of Forensic Examiners International.
Along with audio and video authentication and clarification and enhancement, voice identification is one of Mr. Primeau's most sought after services at Primeau Forensics. He has provided audio restoration of informant wire recordings that served as key evidence in convictions involving two Detroit area judges. In the course of his career, he has completed dozens of forensics-focused assignments for attorneys throughout the United States.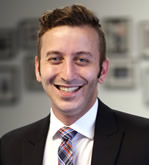 Michael Primeau
is currently enrolled as a senior level student through Lawrence Technological University in Southfield, MI pursuing an education in Audio Engineering Technology. Michael is an Audio & Video forensic expert through Primeau Forensics, a business his father Edward Primeau and him operate. Michael has worked full time with Primeau Forensics for 8 years, while studying part time at LTU. Primeau Forensics is an audio & video Forensics investigation company that specializes in audio / video enhancement, audio / video authentication, video comparison and identification, and media evidence recovery. Michael has performed several successful investigations on various international cases. He has also testified as an expert witness at state level.
Michael has obtained video enhancement training through LEVA (Law Enforcement & Emergency Services Video Association) and Image Authentication and Audio Forensic training through the University of Colorado Denver Center for Media Forensics. At Primeau Forensics, Michael wears many hats in order to complete investigations successfully. From his accredited forensic training, and education at LTU his tenacity and perseverance to solve problems have made him the technical go to guy for friends, family, colleagues, and business partners on many levels.