Business Systems Consulting, LLC
is the
Management Systems
company of choice for large and small business and non-profit firms. They offer Information Technology Project Management assistance and has successfully managed small through very large projects and implemented large number of computer systems for healthcare, non-profit, professional service, government, manufacturing, and distribution organizations.
Software Consulting Services
:
Software System Selection
Information Technology Contract Negotiation
Technology Disaster Planning and Recovery
Technology Turnaround for Troubled Projects

HIPAA Compliance
Interim Chief Information Officer (CIO)
Interim Software Company Management
Expert Witness and Litigation Support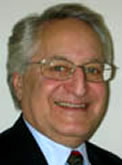 Founder, James B. Wener, BSME, MBA
is a
Business Systems Consultant
with over 45 years of experience in successfully managing small through very large projects and implementing a large number of computer systems for healthcare, manufacturing, and distribution organizations.
Mr. Wener is a certified HIPAA professional, having performed several HIPAA compliance assessments, staff training programs, writing policies and procedures and developing and implementing HIPAA Breach Programs. health care clients include Rush/Prudential Health Plans in Chicago, HMO Illinois, Mayo Clinic in Minnesota, Harris Health Plans in Dallas, HealthFirst in New York and Mercy Health Plans in Wisconsin and Illinois, Mercy Hospital in Chicago and other health maintenance organizations (HMOs).
Mr. Wener is a noted consultant in turning around under-performing software companies to become more profitable for sale, and preparing for the sale of and marketing of the firm to another software company. He has also assisted health care organizations in successfully completing system implementation projects in serious trouble and having IT resources meet corporate needs and expectations. Mr. Wener has functioned as the interim CIO for health care, professional service and non-profit companies in the process of revising and implementing their IT strategies and organization.
View James Wener's Expert Witness Profile
.
Implementing a mission critical computer system has a significant impact upon a business organization. Successfully completing the process can be complicated and frustrating; as a result, it doesn't take a lot for the implementation to fail. Once an implementation fails, there is always enough blame to go around. The problem is that the business organization that undertook the implementation in the first place is stuck – stuck with the time, money and the inconvenience of not having the system they purchased. The company has not only left without the new system, they are back to using the systems that they originally thought sufficiently inadequate that they committed to spending the time and money for a new system. Successful litigation will help – but will not make them whole. But worse, a failed litigation only compounds the problem. Preparing the strategy for litigating a failed implementation takes time and thought. This article will take the reader through the development and implement of a litigation strategy that worked and discuss why it worked.
---
The role of the litigation attorney is to tell a story to the arbiter in such a way to effectively represents the client's position. Often the attorney requires a person with unique expertise to understand and present technical information in a manner that is understandable to the lay person. Attorneys often determine the need for an expert witness after discovery and after depositions have been taken for many of the witnesses. In many cases this is too late for an expert to most effective. My experience as an expert witness has led me to recommend considering the use of an expert at the following times
---