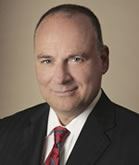 Carl Sheeler, Ph.D. has 25+ years of public and private company experience with Family Business/Office Valuation, Advisory & Dispute Services – i.e., Governance, Risk Management, and planned and disruptive events associated with reducing risks and optimizing equity values. Common matters include fiduciary duty involving equity holder rights; valuation issues as well as transitions influenced by Estate and Gift Tax, liquidity, legacy, leverage and liability considerations.
Dr. Sheeler distills complex strategy, finance and operational issues and relevant facts into empirically supported opinions and guidance that is understandable to the layperson and applicable to company boards, founders, executives, trusted advisors and triers of fact in transfer, tax, and transactional matters. He is an authority on shareholder dispute and oppression as well as Trust and Estate and ESOP duty of care. Examples include how agreement provisions, asset allocation, debt and holding periods influence risk and investor concessions ("premiums and discounts") on equity value.
Litigation Support - Dr. Sheeler has completed 1,200+ engagements and testified in over 175 disputes as an IRS/Court qualified expert in ADR, state and federal courts on matters ranging from fairness opinions to class actions in matters involving 7- to10-figures. He has authored and presented on over 300 occasions on issues ranging from valuation /appraisal best practices to developing probing interrogatories and deposition inquiries. He has served on various research, regulatory, advisory and academic boards and is considered a subject matter expert on Private Company Illiquidity / Lack of Marketability and Control Adjustments as well as Equity Value Enhancement ("EVE").
Consultation - Dr. Sheeler is an authority on what internal and external factors aside from financial influence company value for advisors assisting founders and families with significant holdings.
Ideal Clients include:
ERISA/DOL attorneys representing ESOPs

Transaction, Probate/Trust & Estate Attorneys involved in Tax, Transfer, and other Disputes

Corporate/Business/Trust Litigation Attorneys

Insurance/Condemnation Attorneys

Class Action Attorneys

F

amily Law Attorneys involved in High Net Worth Business Ownership cases
Areas of Expertise:
Value Creation
Business Valuation
ESOP Appraiser
Strategic Planning
Fairness Opinions
Business Appraisal
Shareholder Disputes
Class Actions
Gift, Trust & Estate Business Appraiser

Economic Loss
Commercial Damages
Fractional Interest Discounting
Midmarket/Family Business Risk Management
Tangible/Intangible Holding Company Valuation
Corporate Governance
Intellectual Property
International and Domestic Arbitration
Restructuring and Debt Advisory
San Diego, CA Office
11622 El Camino Real, Suite 100
San Diego, CA 92130
Telephone: 619-235-6635
Irvine, CA Office
18100 Von Karman Ave., Suite 850
Irvine, CA 92612
Telephone: 949-743-1401

Denver, CO Office
1515 Wynkoop St, Suite 360
Denver, CO 80202
Telephone: 720-465-4610

New York, NY Office
1330 Avenue of the Americas, 23rd Floor
New York, NY 10019
Telephone: 212-223-9301

Phoenix, AZ Office
4742 N 24th Street, Suite 300
Phoenix, AZ 85016
Telephone: 602-698-6747




To have Dr. Sheeler present a workshop at your office, or present to your group or organization, contact:
Kelly Passmore
949-743-1401x212
kelly@carlsheeler.com
Examining actual transactions in the private capital markets and court outcomes figure into whether holding a large block of stock equates with it control or even a premium. The internal and external factors, legal provisions, and property performance drive this result.
---
This article establishes there is recognition by the IRS and the courts that a well-supported proof of impairment based on the sale of a large number of shares necessitates an investor concession. It provides the rationale and methodology to capture the existence and the level of impairment.
---
In this article, Dr. Carl Sheeler, responds to a September 9, 2013 concept paper authored by Rick Baumgardner, Chair of the Appraisal Practices Board of the Appraisal Foundation, titled "Valuation Issues in Separating Tangible and Intangible Assets."
---
Valuation professionals are uniquely positioned to help clients identify opportunities and third parties that can take them to a proverbial next level. Business valuation is about more than just benchmarking and deriving a defensible conclusion of value, it should entail understanding the value and interplay of governance, risk, relationships, and knowledge.
---
This article addresses what is often omitted from most asset holding entity valuation reports. By failing to include issues like the ones outlined, the resulting adjustments are less empirical and more a "guesstimate". Valuation practitioners and their advisory clients have a duty to the users of our reports to accurately address equity level risks
---
Think like an investor, not an accountant! If fair market value is to determine investor expectations and equity risk; then why do these factors receive limited or no consideration when opining on the level of impairments (investor concessions) ubiquitously referred to ask discounts? This article addresses the business risks associated with asset-holding companies' equity that should be considered and reported when preparing a valuation report.
---
Knowing the value of a business and delivering real value to a client company entails far more than using EBITDA multiples or going along with a rule of thumb to keep the peace. As professionals, valuators must be far more rigorous in their engagements, and focus on delivering value. The obligation to identify, measure, manage, and mitigate the risks are their responsibility. In this candid analysis, Dr. Carl Sheeler shares some insights, based on his 1,000+ engagements, where he has found problems that led to disputes, misalignment of expectations, and company-specific risks that impair value and value creation.
---
The thoughts below explore existing business valuation (BV) practices. The discussion may cover issues that are unfamiliar to BV analysts whose clients have businesses of below $5 million in revenues, or for those who deal primarily with midmarket clients of $50 million in revenues and above. First, it is necessary to acknowledge the many BV thought-leaders who have propelled our current body of knowledge forward. These valuation heroes have assisted countless practitioners and clients. In the absence of the development of best practices, those wishing to make a buck off of the market's ignorance would abound. Also, special thanks to the theoreticians who embrace the ethereal aspects of our industry with application of concepts such as regression analysis.
---