FloreStat, LLC
is a
Data Management, Date Mining, and Statistical Analysis
company offering business, government, and litigation support services. FloreStat constructs sampling frames and databases suited to their clients' needs, provides high-powered data analysis using SPSS, and produces reports for litigation, formal presentations to boards, local governments and potential business partners.
Governmental Services
(Small municipal governments):
Economic Development Research
Database Construction
Databases Management/ Organization

Data Mining
Statistical Analyses
Written Reports
Business Services
(Small businesses and individual entrepreneurs):
Economic Development Research
Human Resource Management
Logistics Management / Supply Chains

Database Construction
Databases Management/ Organization
Data Mining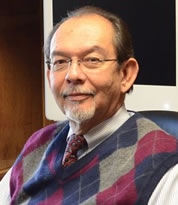 Henry Flores, PhD.
, Owner and Operator, has over 30 years of experience in
Data Management, Data Mining, and Statistical Analysis
. A Distinguished University Research Professor, he also teaches Political Science and International Relations at St. Mary's University in San Antonio, Texas.
Select Background Experience
- A member of the Institute for Public Administration, Politics, and Public Policy, Dr. Flores has conducted national election exit polls and local telephone polls for numerous elections. He has provided consultations on environmental contamination issues and developed methodologies for enumeration of homeless communities.
Dr. Flores has also served as outside evaluator to Nielsen Media Research on the construction of their sampling frames and population samples. He also assisted in the assessment of Nielsen's household targeting methods and techniques.
View Dr. Flores' Expert Witness Profile
.