Cyber Defenses, Inc.
is uniquely positioned to provide the highest possible level of
Cyber Security, Management, and Technology
solutions to their clients. Founded in 2001 by a team of returning military, cyber security veterans, Cyber Defenses has a dual focus on the Government/Public Sector and Private Sectors. Team members hail from the Big 5 consulting firms, as well as top Fortune 500 companies and the US Military. They hold credentials from NSA, Endeca, SAP – BOBJ, Oracle – OBIEE, MicroStrategy, Microsoft, Cisco, Linux, and many others.
Cyber Defenses, Inc. integrates cyber security oversight, comprehensive managed services, and cyber security training to provide security service on behalf of national security interests, domestically and abroad, as well as many of the nation's leading commercial concerns. Such industries include Banking, Educational Institutions, Federal Healthcare Insurance, IT Services, Manufacturing & Packaged Goods, Oil & Gas, and many more.
Consulting Services
:
Organization Review
Incident Review
Data Protection
Defense Operations
Vulnerability and Patch Management

Extended Threat Intelligence
Continuous Monitoring
Threat Hunting and Response
Identity and Access Management (IAM)
Education and Training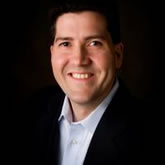 Ray Yepes, Director of Forensics and Incident Response
at CyberDefenses, Inc., has over 21 years of experience as a
Security Professional and Criminal Investigations Examiner
. In addition to many forensic industry certifications, Mr. Yepes is a Diplomate member of the American Board of Forensic Examiners and the American Board for Certification in Homeland Security. He has been a licensed private investigator since 2006.
As a security professional, Mr. Yepes has consulted, designed, maintained, and/or implemented security perimeters, network security architectures, and security policies for small, midsize, and large companies including Fortune 500, 200, 100, and 50 companies.
As a criminal investigations examiner, Mr. Yepes has assisted and advised local and federal government agencies in national security matters and high profile criminal investigations. His first digital forensic investigation dates back to 1995 while assisting the FBI in a child pornography case.
Mr. Yepes has conducted and managed numerous
Cyber Security
incidents, including but not limited to malware, phishing, password attacks, denial of service attacks (DoS), Man in the Middle attacks (MiTM), drive-by downloads, malvertising, rogue software, social media threats, advanced persistent threats (APT), and other incidents. In response, he has developed and executed information security strategies, advising business areas on security risks.
View Ray Yepes' Expert Witness Profile
.