Potts & Associates
is a broad-based
Employment Consulting
firm practiced in
Unemployment Cost Control, Human Resources Management, Supervisor Training
, and other critical
Labor Relations
areas.
Owner of Potts & Associates,
James W. Potts, JD
, has represented and assisted employers in a variety of areas involving
Employer/ Employee Relations
for over 35 years, at first as an employee and then as a business partner and owner.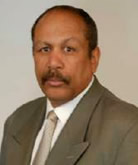 Mr. Potts earned a Juris Doctorate from the University of West Los Angeles Law School. Throughout his professional years he has also attained his Real Estate Brokers License, has facilitated lectures as a Master Teacher for the University of Phoenix for 13 years, and is a former Reserve Captain working with the Los Angeles County Sheriff's Department. Mr. Potts is currently a certified mediator through the Los Angeles County Bar Association, and a published author (Right to Counsel, July 2008).
Mr. Potts currently represents his clients before the California Division of Labor Standards Enforcement on wage and hour issues, and, in discrimination claims, before the California Department of Fair Employment & Housing, and the U.S. Equal Employment Opportunity Commission.
Potts & Associates Company Profile
Unemployment Costs
- Mr. Potts and his team monitor the hiring process, layoffs, and terminations, ensuring that documentation is adequate to support or deny claims and settle disputes. Potential clients are offered a free analysis of their unemployment tax account and an estimate of what they might save by using their services.
Human Resources
For companies who prefer to have their Human Resources department outsourced, Potts & Associates professionals, serving as HR liaisons, are able to avoid potential lawsuits by dealing in-house with such labor issues as employee discrimination, harassment, training, hiring, and termination.
Supervisor Training
- Designed to develop an awareness of and sensitivity to the need for comprehensive documentation procedures. Training seminars are conducted for key personnel to familiarize them with the nature, scope, and intent of the program.
View James Potts' Expert Witness Profile
.
James William Potts, JD
At a time when arguing about the benefits of seeking out talent without regard to color and other ethnic issues has long gone out of fashion, it is easy to believe that all is well in the corporate world. The author seeks to assist managers and supervisors on how to manage minorities. This book helps them realize dealing with the task is not as difficult as they may think. For these managers and supervisors, giving careful consideration of the guidelines in the book will help them reduce potential lawsuits.
James William Potts, JD
In the late 1970s, a crime wave swept California. Several young girls were kidnapped, brutally raped, and murdered. Michael Dee Mattson, a drug addict with severe emotional problems, was convicted of these crimes and sentenced to be executed in California's gas chamber. James Potts, an aspiring young attorney still coming to terms with the rape of his own younger sister, is asked to find a way to get Mattson's conviction overturned.