Beacon Rehabilitation Services, Inc.
specializes in providing information critical for today's cases of Personal Injury by offering integrated expertise. The organization was founded to offer more intense and personalized
Forensic Economic Evaluation and Rehabilitation
to injured and disabled persons (Specializing in Catastrophic & Pediatric Care).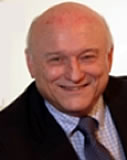 Founder,
Ronald T. Smolarski
, has 40 years of experience in the field of
Rehabilitation and Economics
. His consultation services include:
Life Care Planning
Medical Projection
Vocational Rehabilitation (Testing Worker Traits)
Work Capacity Evaluations (Upper & Lower Extremities)
Evaluation of Economic Loss and Evaluation of Loss of Earning Capacity (future value and present value)
Mr. Smolarski has an extensive clinical background in rehabilitation, orthopedics, and neurological disabilities. The scope of his background enhances the ability to coordinate services for a client from acute care through return-to-work to re-entrance into the community.
With strong interdisciplinary training, Mr. Smolarski can assess and coordinate medical and rehabilitation services for clients with severe injures and provide Life Care Plans for developmentally disabled children and other clients with permanent disabilities. His method of working promotes conferring and communicating with client, family, therapists, employer, physicians, teachers, attorney, insurance carrier, and trust administrator to maximize quality of care and promote education, treatment and rehabilitation activities.
Life Care Planning by Ron Smolarski, MA, CLCP
Author and Speaker
- Mr. Smolarski has authored numerous publications on topics within his expertise. He has delivered presentations and seminars at conferences for the American Board of Vocational Experts, the Midwest Trust & Investment Services, Michigan Association for Justice, Ohio Association of Civil Trial Attorneys, Indiana Continuing Legal Education Forum, and the American Rehabilitation and Economic Association.
"Mr. Smolarski's economic and vocational analysis in relation to workplace competitiveness has proven to be an excellent means by which to communicate the realities of a particular client's disability. We have found Beacon's services to be cogent and very worthwhile."

- Michael S. Hohauser
Attorney at Law
Michigan
View Ronald Smolarski's Expert Witness Profile
.
THIS ARTICLE DESCRIBES HOW Life Care Planners can help trust officers, relationship managers, estate planners and attorneys determine the future monetary requirements, in actual dollars, of a catastrophically disabled, pediatric or geriatric client. This can be done through the creation of a Life Care Plan for that individual's lifetime. Case histories are used to demonstrate how LCPs address the complex needs of such clients. The article concludes with a discussion of the ways in which the discipline of Life Care Planning complements the expertise of the trust officer.
---
How funds are handled after the settlement of a case reflects the competency and knowledge of attorneys and recognizes their outstanding legal skills. This article focuses on the management of settlement proceeds and the maintenance aspect of the care of a client with a disability when that client's financial health is turned over to a trust attorney, relationship manager, financial planner, trust officer or estate planner.
---
How do you determine what care and how much money a chronically or catastrophically disabled individual will need for the rest of his or her life? Some attorneys representing either the plaintiff or the defendant in such cases are now getting the expert help they need from specially trained rehabilitation consultants called "life care planners".
---