Veritas Forensic Accounting & Economics
provides relevant and reliable
Economic Loss, Forensic Accounting, and Business Valuation
findings. Their clients include attorneys, executives, business owners, directors, adjusters, and judges in need of litigation, insurance loss measurement, arbitration, mediation, and appraisal services. Veritas Team composition includes: PhD in Economics, CPA, CFE, CFF, CGMA, CCI, MBA, Court Appointed Special Master Relative to Damage Measurement and Forensic Accounting Issues, Accounting and Economics Professors, Former Big 4 Partners and Managers, Fortune 100 Accounting System Architect. Veritas engagements are managed by professionals with federal and state court testifying experience and more than 25 years' tenure in their respective disciplines.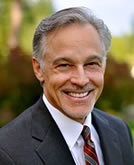 Principal,
Steven G. Roberts, CPA, CFF, CFE, CCI, CGMA, FCPA
, has focused exclusively on
Forensic Accounting
since 1987. His expertise includes investigative accounting consultation, expert testimony, insurance loss quantification, operational reviews, due diligence, economic research, damages and business valuation, and other claims and litigation support activities.
Mr. Roberts' background centers on review of businesses and business operations to determine the financial impact of specific events, breaches, and courses of action. He and his team at Veritas serve many diverse industries including high technology, oil, lumber, manufacturers, airlines, grocery, shipping, mining, and many more. Veritas assignments have arisen out of such events as the Exxon Valdez and BP Oil Spills, the 9/11 attack, the Bellingham Pipeline Explosion, the 2008 banking crisis, and a wide variety of other matters.
Certifications
:
Certified Public Accountant
Certified Fraud Examiner
Forensic Certified Public Accountant
AICPA Certified in Financial Forensics
Certified Criminal Investigator
Court Appointed Special Master
View Steven Roberts' Expert Witness Profile
.