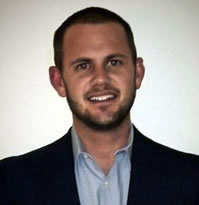 David Haass is the COO of Elite Insurance Partners & MedicareFAQ. A visionary with experience propelling innovation in the Insurance field, he is highly regarded for driving industry standards in client experience and cutting-edge technologies. Mr. Haass is an active contributor on the Forbes Financial Council, recognized for building brand trust and establishing strong customer relations, motivated by a genuine desire to demystify health insurance options.
Mr. Haass and his team at EIP represent over 30 carriers throughout the nation. They work with clients nationally, helping them make educated decisions on all their healthcare insurance needs. EIP ranks in the top 5 Medicare brokerages in the nation and their licensed agents are considered to be the best in the Medicare insurance industry.
EIP's primary market is Medicare, but they also help with:
Dental Insurance
Vision Insurance
Cancer Insurance
Heart Attack insurance

Stroke Insurance
Long-Term Care Insurance
Disability Insurance
HMO / PPO Insurance
If you're a baby boomer who's enrolled in Medicare, then you'll soon be receiving a brand-new redesigned Medicare card in the mail. These new Medicare cards are an important step forward in combatting identity theft, and when you receive your card, you should start using it right away.
---