Ahmadshahi Law Offices
provides services in all areas of
Intellectual Property
, including the procurement and licensing of
Patents, Trademarks, and Copyrights
. They devote their practice to helping inventors, entrepreneurs, and business professionals protect their important ideas and innovations.
Ahmadshahi Law Offices has been helping clients throughout Orange County and all over the world with complex intellectual property issues, startup protection, and as in-house counsel for those who don't want to worry about protecting their intellectual property.
Areas of Practice
:
Patents
Copyrights and Trademarks
Trade Secrets

IP and Business Litigation
IP Portfolio for Startups
Licensing Strategies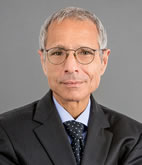 Principal, Michael M. Ahmadshahi Ph.D., Esq.
is among the best and most thorough
Intellectual Property
attorneys. He has over 20 years of first-hand experience researching, writing, and filing patents. His firm has facilitated over 150 worldwide patents, in the U.S., Canada, Great Britain, Germany, France, Switzerland, Sweden, Belgium, Netherlands, Austria, Spain, Italy, Greece, Turkey, and Australia.
Background Experience
- Prior to the practice of law, Mr. Ahmadshahi used his PhD in
Mechanical and Aerospace Engineering
to serve as staff scientist at C.E. Niehoff & Co., a defense contractor which manufactures state-of-the-art generators for military vehicles. He also served as a Research Engineer with the University of California, San Diego in the areas of Optics and Mechanical Engineering, developing laser-based optical techniques for evaluation of advanced materials under high-impact dynamic loads. He has been granted
3 United States Patents
.
Mr. Ahmadshahi has experience in the prosecution of patent applications in the fields of electrical, optical, mechanical, electro-mechanical, opto-electronic devices, circuits, nanotechnology, business methods, and computer programs.
View Michael M. Ahmadshahi's Expert Witness Profile
.
The equations of linear elasticity for rotationally symmetric deformations are expanded using a small parameter related to the thickness to radius of curvature ratio of the shell to obtain the classical thin shell equations of conical shells as a first approximation. These classical equations with variable coefficients permit further asymptotic expansions in the cases of steep as well as shallow cones, yielding systems of equations with constant coefficients. Solutions of these equations are used to compute the influence coefficients relating edge loads and edge displacements.
---
The feasibility of two-beam speckle interferometry for the study of time-varying mechanical deformation of diffusely reflecting bodies is demonstrated. A sequence of speckle patterns produced by a vibrating cantilever beam was recorded photographically by means of a high-speed camera. These speckle photographs were subsequently digitized using a CCD camera for input into an image processing computer. By gray-level subtraction of carefully registered pairs of speckle images, fringes corresponding to the relative surface displacements were obtained. A sequence of these fringe patterns was reconstructed to obtain the time-history of deformation. These are compared with time-frozen (strobed) patterns for the same body.
---
The development of a nondestructive, full-field, quantitative optical technique, and its feasibility to study dynamic deformations of opaque and diffusively reflecting solids under transient loads, are discussed. The technique involves recording a sequence of dynamically changing two-beam speckle interference patterns (also called holographic speckle patterns) of a rapidly deforming body which is doubly illuminated by a laser light source. The time sequence of speckle patterns is recorded by means of a high-speed camera on an ultra-sensitive 35-mm film. The developed negatives are then digitized by a CCD camera into an image processing system. An initial speckle pattern corresponding to the undeformed state of the object is taken as the reference, and subsequent speckle patterns are digitally subtracted (reconstructed) from it to produce time-varying fringe patterns corresponding to the relative deformation of the test object. In order to gain confidence that the technique can be used to record truly transient deformation, it is tested here on a vibrating plate at resonance, thereby obtaining the evolution of the fringe pattern during 1/2 cycle of deformation corresponding to 160 µs.
---
A gray level transformation is presented to simulate the interferometric process. The transformation uses properties of sinusoidal functions to produce rapidly varying intensities from those with nearly zero gradients. The transformation when used in conjunction with optical techniques, such as holographic interferometry, has the effect of increasing the optical sensitivity and producing a large number of fringes where otherwise only a fraction of a fringe would be observed. This technique is ideal for holographic analysis of deformations in microscopic regions.
---
An In-Vehicle Data Acquisition/Monitoring Device (Data Logger) has been developed to be used for evaluating the performance of alternators during vehicle operation. It can be linked to other controllers and electronic devices for exchange of information through the use of a serial communication port. By utilizing a microcontroller, eight analog and three TTL level signals are measured and recorded in non-volatile EEPROM memory devices. The system measures temperatures of critical components, system voltage and rotational speed.
---