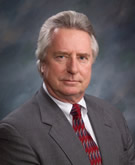 Heinz E. Ickert, CPA/CFF, CFE, CVA
is an experienced
Forensic Accountant, Forensic Investigator
and
Certified Public Accountant
in private practice serving as a consultant to individuals, members of the legal profession, corporations, and not for profit organizations.
Mr. Ickert has valued numerous privately held entities in potential merger and acquisition transactions or marital property settlement. His involvement in patent infringement, theft of trade secret and copyright infringement has included computation of damages incurred.
Financial Investigations and Consulting Services Include
:
Fraud Detection
Fraud Investigation
Internal Corporate Investigations
Reconstruction of Corporate Records
Asset Tracing, Identification, and Recovery
Mergers & Acquisitions Consulting
Due Diligence Investigations
Author / Lecturer
- Mr. Ickert has authored numerous publications on topics within his expertise. He has extensive experience lecturing on fraud related topics including the investigation, detection, and deterrence of
Fraudulent Activity
whether by employees, vendors, or outsiders against corporate and non-profit entities.
View Heinz Ickert's Expert Witness Profile
.
Ohio Office
150 E. Mound Street
Suite 312
Columbus, OH, 43215
Telephone: 614-464-3343
Florida Office
2015 S. Tuttle Ave.
PO Box 1418
Sarasota, FL 34230
Telephone: 941-343-7620