Dennis Root & Associates
has combined decades of
Law Enforcement
experience to provide programs and services that are second to none. They do not believe in simply following some established set of standards, but rather strive to set the standards for others to meet.
The team of professionals at Dennis Root & Associates provide expert consulting and professional investigations and are committed to finding and supporting the truth, in the pursuit of justice. Their consulting services include:
Professional Investigations
:
Criminal Defense Investigations - J.A.C. Approved Vendor, C.J.A. Approved Vendor, State & Federal Courts
Civil Case Investigations - Corporate Investigations, Personal Injury, Workers' Compensation
Domestic Investigations - Child Custody, Infidelity, Divorce
Background Investigations - Pre-Employment, Dating & Pre-Marital, Professional Partnerships
Training
:
Investigation Programs - Interviews and Interrogations, Crime Scene Photography, Force Investigations, Homicide Investigations
Instructor Programs - Use of Force, Impact Weapon, O.C. Aerosol Spray, Excited Delirium, Control Points
Firearms Programs - Handgun Fundamentals, Intermediate Handgun Skills, Advanced Handgun Skills, Tactical Handgun, Shotgun Fundamentals, Tactical Shotgun
Personal Safety Programs - Workplace Violence, Threat Assessment and Response, Personal Safety for Women, Concealed Carry Considerations
Police Practices / Use of Force Expert Witness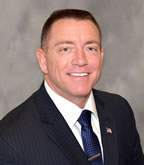 Dennis Root
is a renowned
Law Enforcement Trainer
and nationally recognized
Police Practices and Procedures Expert
. He regularly provides force related training for both law enforcement personnel and private individuals. He has trained countless law enforcement professionals throughout the State of Florida and across the United States.
Mr. Root's primary focus is the
Use of Force
by law enforcement and for self-defense. His area of expertise has him working force cases across the United States and he has appeared on
CNN, HLN
, and many national and local news media programs. He also served as the use of force expert during the well-publicized cases involving George Zimmerman (FL) and Micah LeMaster (WV).
Dennis Root is part of a panel of guests on the Anderson Cooper Show discussing the shooting death of an individual with mental health issues.
Mr. Root has a law enforcement career that spans more than 27 years. His full-time law enforcement service began with the City of Riviera Beach in 1989 and continued until he resigned from the Martin County Sheriff's Office in 2011.
During his law enforcement career, Mr. Root's duty assignments have included Road Patrol, Traffic, Detective, Training, Canine, Internal Affairs, and Program Commander of the Sanctions Enforcement Unit of the Martin County Sheriff's Office JOTC. He also served as the use of force specialist for the Martin County Sheriff's Office.
View Dennis Root's Expert Witness Profile
.