Stone Rehabilitation, LLC
nurses have over 35 years of nursing experience and over 20 years of
Medical Case Management
experience. Offering services in Mississippi, Alabama, and Louisiana, their mission is to achieve cost effective case management services for clients while maintaining a quality work product.
Company Objectives
:
Same day informational turn around
Creative cost effective measures on a case by case basis
Be a positive mediator between the employee, the physician, the carrier and the employer to facilitate return to gainful employment and productivity
Encourage the injured worker to be productive by using creative worksite rehabilitation
Consulting Services
:
Certified Legal Nurse Consulting Services
Full Medical Case Management Services
Telephonic Medical Case Management Services
Onsite Job Analysis
Limited Case Management Services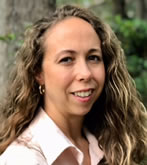 Holly M. Stafford, RN, CLCP, CLNC, CCM
, has many years of experience as a
Certified Medical Case Manager
and
Certified Life Care Planner
. She is a Certified nurse in Mississippi, Alabama, and Louisiana.
Since 2005, Ms. Stafford has worked with Stone Rehabilitation as a Medical Case Manager, providing services to employers and worker's compensation carriers to injured workers, and as a Case Manager Coordinator, overseeing, training, and evaluating present case managers and new hires.
In 2012, Ms. Stafford received her Certification as a Life Care Planner. She currently provides a dynamic document based upon standards of practice, data analysis, research, and comprehensive assessment to reflect the current and future needs with associated cost for an individual who has sustained a catastrophic injury or has chronic health care needs. For worker's compensation cases, cost projections are utilized and constructed with consideration of the compensable parts of the claim.
Areas of Expertise
:
Medical Case Management for Worker's Compensation Carriers and Employers
Life Care Plans
Cost Projections
View Stone Rehabilitation, LLC's Expert Witness Profile
.