Metallurgical Consulting
is a consulting engineering firm located in Mobile, Alabama. Started in 1977, the company has offered consulting services to a wide range of industrial and manufacture ring companies in need of
Equipment Failure Prevention
. Projects range from routine Failure Analyses of small components to large projects involving extensive analysis and testing.
Metallurgical Consulting specializes in:
Fracture Mechanics
Failure Analysis
Metallurgy and Materials

Corrosion
Welding
Fitness for Service Evaluations
Laboratory Facilities
- Facilities for examination and testing are housed in a 4000 square foot office and laboratory. Microscopes are available. Saws and other specimen preparation equipment handle a wide range of specimens in size and material. Full scale testing equipment includes a hydraulic rams, load cells, and multichannel high speed data acquisition instrumentation.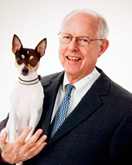 Principal,
C. Kendall Clarke, MS, PhD, PE
, has 40 over years of experience as a degreed and registered professional engineer in the field of
Metallurgy and Material Science
. He offers expertise specifically in the areas of metallurgy, fracture mechanics, corrosion, and welding.
Dr. Clarke has expertise estimating failure stresses from fractures to produce an engineering root cause failure analysis. Examples include a cruise ship breakaway, exhaust stack cracking, aircraft fuselage fatigue, and pressure vessel explosions.
Dr. Clarke has industrial experience in ship building, chemical plants, paper mills, and manufacturing. He is published in the Journal of
Failure Analysis and Prevention
, among others. He is an active member in the Alabama and National Societies for Professional Engineers, the National Association Corrosion Engineers, and American Society for Testing and Materials, and the Society of Automotive Engineers.
View Dr. Clarke's Expert Witness Profile
.