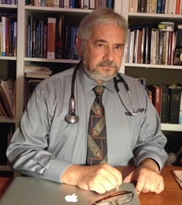 Dr. John L. Merritt, MD, FACP
is board certified in
Internal Medicine, Physical Medicine & Rehabilitation
, in
Spinal Cord Medicine
, and in Brain Injury Medicine. He has over 40 years of clinical experience and has served as a Professor at the Mayo Clinic, at University of California-Irvine, at Marquette University, at Medical College of Wisconsin, and the University of South Florida.
Dr. Merritt has served as an Expert Witness for over 25 years in complex, challenging, high award / value cases for
Spinal Cord Injury, Brain Injury, Catastrophic Injuries
and is experienced in developing and reviewing
Life Care Plans
. He provides Expert Witness services to attorneys for both plaintiff and defense and is available for medical record review and standard of case issues.
Research Interests
:
Neuro-regeneration, Olfactory Mucosal Autografts, Stem Cell Therapies Spinal Cord Injury Acute and Chronic, Outcomes
Prevention of Urinary Tract Infections
Prevention of Urinary Tract Infection in Spinal Cord Injury
Pressure Ulcer Prevention and Management; Respiratory Intervention in Quadriplegia
Energy Expenditure in Paraplegia; Metabolic Changes in Chronic SCI
Ethics, Beginning and End of Life Issues, Palliative Care
Amyotrophic Lateral Sclerosis, Outcome Prediction and Management
Life Expectancy and Outcomes in Spinal Cord Injury
University Center Office
10500 University Center Drive
Tampa, FL 33612
Hidden River Office
8875 Hidden River Parkway, Suite 300
Tampa, Florida 33647