Polymer Testing of St. Louis, Inc.
offers rapid definitive failure analysis of all forms of
Polymeric Materials
. With over 1,500 plastics and coatings test procedures, they can help identify, manipulate, and advance state of the art technology for all applications. Clients include the automotive, adhesive, paper, medical, aerospace, environmental, packaging, electronics, and plastics industries.
Polymer Testing of St. Louis, Inc. provides three levels of competitive product evaluation:
Identify main polymeric components
Perform partial deformulations with identification of source for major formulation components
Provide quantitative reverse engineering including generation of complete mass balance sheets, locating sources for raw materials, setting production parameters and development of QC programs
Areas of Specialization
:
Formulation
Deformulation
Research and Development
Failure Analysis

International FDA Compliance Certification
Routine and Non-routine Testing
Methods Development
Data Interpretation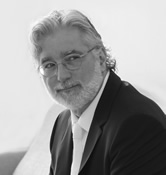 Stephen J. Callan
, Founder, President & Technical Director of Polymer Testing of St. Louis, Inc., has a 40 year career in
Polymer Chemistry
. He has personally conducted more than 3,000 Military and Industrial Failure Analyses.
A renowned expert in his field, Mr. Callan has been retained as an Expert in Polymer Chemistry / Materials Analysis/Failure Analysis & Reverse Engineering by 64 Independent Testing Laboratories, 35 Automotive Component Manufacturers, 26 Coatings / Adhesives Manufacturers, 30 Composite / Aerospace/ Military Manufacturers, 12 Environmental / Agricultural Product Manufacturers, 20 Packaging Manufacturers, 14 Electronics Manufacturers, more than 260 Plastic Manufacturers / Raw Material Suppliers, The U.S. Navy, The U.S. Army, and NASA.
View Stephen Callan's Expert Witness Profile
.