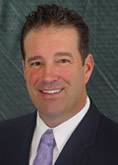 Douglas W. Dal Cielo
, partner at the prestigious firm of Burke, Williams & Sorensen, LLP, specializes in general
Business Litigation, Real Estate
, and
Family Law
.
Mr. Dal Cielo was admitted to the State Bar of California in 1991. He is a Member of California State Bar Association, the Sacramento County Bar Association, and the Santa Clara County Bar Association. He is qualified to appear in the United States District Courts for Central, Eastern, Northern, and Southern California.
Mr. Dal Cielo possesses significant trial experience, including eight jury trials and over 12 court trials. His last two jury trials resulted in verdicts for his clients in excess of $12M and $2M on behalf of plaintiffs. He has taken over 300 depositions, and served as a court appointed arbitrator and mediator.
Mr. Dal Cielo's recent accomplishments include a $12 million jury verdict for his client in Santa Clara County, a $2 million jury verdict for his client in Sacramento County, and representation of several families in a CC&R claim in Santa Cruz County (see case studies as part of the
attached CV
for more detail). He has also testified as an expert in numerous jury and court trials, as well as binding arbitrations on the issue of the standard of care in legal malpractice cases.
Areas of Practice
:
Antitrust Counseling
Banking, Private Financing Techniques
Business Dissolution
Business Start-up and Structural Organization
Commercial Leasing and Development
Contract Disputes
Contract Preparation, Negotiation, Administration
Copyright and Trademark Infringement
Franchising
General Corporate Counseling
Employment Litigation
Insurance

Medical Devices
Mergers, Acquisitions, Divestitures
Products Liability
Public Contracts
Public Financing
Real Property Development
SEC Matters
Secured Transactions and Foreclosure
Structuring Joint Ventures
Trade Secret Theft
Marital Dissolution
Elder Abuse
View Douglas W. Dal Cielo's Expert Witness Profile
.