Mark Lacek of Commercial Asset Solutions
has been in the repossession industry for over 30 years. They specialize on the recovery of trucks, trailers, construction equipment, agricultural equipment, boats, automobiles, mining equipment, and luxury motor homes. Lacek has also repossessed hundreds of automobiles.Lacek is an experienced expert witness.
CAS is a Licensed, Insured, Certified and Compliant Repossession Agency. CAS has built a team of
Skip Tracers
and field agents familiar with all aspects of the commercial industry. CAS has served commercial accounts for Paccar, Wells Fargo Equipment Finance, The Associates, Orix Credit, Financial Federal, Navistar, NewCourt Finance, Greentree Financial, Conseco, and many others.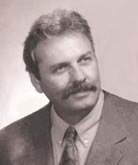 Principal,
Mark Lacek
, is a
Commercial Asset Repossession
specialist with over 30 years of experience. He has successfully repossessed fleets of over 100 pieces of collateral on many occasions.
Background
- Mr. Lacek founded MDL and Associates, a repossession agency specializing in commercial assets, in 1989. With a growing client list of commercial lenders, MDL increased the coverage area of operations. In 1995, MDL relocated to Central Florida giving MDL the ability to service the entire state of Florida using in-house agents. In 1997, MDL & Associates began accepting nationwide assignments and utilized its list of national repossessors becoming the nation's first commercial repossession forwarder. In his capacity as President of MDL, Mr. Lacek personally repossessed over 7,500 commercial accounts in the field. MDL & Associates repossessed 20,000 units for its client base without a single court proceeding.
Honors and Recognition
- Mark Lacek has served on many board positions and eventually was elected as president of the Florida Association of Licensed Recovery Agents, an association of automobile repossessors. The association consisted of 400+ repossessors nationwide. He has been honored as "Captain Of The Industry" by
American Towman Magazine
and featured in an
Overdrive Magazine
cover story titled, "On The Edge." Most recently, he was featured on three episodes of the
Discovery Channel
show "The Repossessors" on professional recovery agents highlighting the true professional repossessor and the job of securing the collateral while adhering to laws which protect the consumer.
Author and Speaker
- Mr. Lacek is a monthly columnist for
American Towman Magazine
and writer for
Tow Times Magazine
monthly column on the repossession industry 12 issues. He has been keynote speaker and guest speaker at industry events on the repossession of consumer and commercial assets.
View Mark Lacek's Expert Witness Profile
.