Spine Surgery and Spine Medicine Consultant
The concepts of Evidence Based Medicine have been the cornerstone of Dr. Dillin's education during his spine surgery fellowship in Neurosurgery and Orthopaedic Surgery and the format for decision making in his subsequent practice.
The critical analytic features inherent in the "best evidence" approach to patients have permeated his writing and his lectures, allowing flexible adaptation as the science has changed. The combination of logical clinical analysis based on these principles, and twenty five years of experience exclusively devoted to spine surgery and spine related problems, allows specialty focus on any
Independent Medical Evaluations
or
Medical-Legal Reviews
.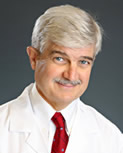 William Dillin, MD
is a spine surgery and spine medicine consultant at the
Kerlan-Jobe Orthopaedic Clinic
. The Kerlan-Jobe physicians serve as consultants to the Los Angeles Dodgers, Los Angeles Lakers, Los Angeles Kings, Los Angeles Sparks, Los Angeles Angels of Anaheim, Anaheim Mighty Ducks, Los Angeless Rams, Loyola Marymount University and USC Trojan Football.
Los Angeles and Orange County Appointments
Email:
keena.giles@independentspine.com
Web:
IndependentSpine.com
IME Information and Medical Legal Reviews
424-276-7715