Storm Water Consulting, Inc.
provides consulting services relevant to a wide variety of
Storm Drainage
issues for public and private clients. Services and products provided by the firm include:
Storm Drainage Master Plans
Planning, Design and Construction Support Services for Storm Drainage and Flood Control Projects
Street and Highway Drainage Studies and Design
Storm Drainage Impact Fee Analysis
Planning and Design of Multi-Objective Facilities
Processing of FEMA Map Revisions
Drainage Litigation Expert Witness and Consultation
Hydrology and Water Quality Analysis for Project and Program Level Environmental Impact Reports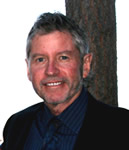 Technical services are provided by
James H. Nelson
, a
Hydrologist and Civil Engineer
with over 35 years of emphasized experience in the water resources field. Mr. Nelson has completed or supervised the completion of over 2,500 projects related to storm drainage, flood control, and floodplain management. Many of the project engagements that Mr. Nelson has managed have involved extensive public and agency participation, and he has effectively facilitated workshops, public meetings, and consensus building sessions.
Prior to founding Storm Water Consulting, Inc., Mr. Nelson was a member of a large multi-disciplinary consulting firm for 27 years, functioning in a variety of roles, including Chief Hydrologist, Water Resources Manager, Principal, Branch Manager and Vice President. He is a Registered Civil Engineer in the States of California, Arizona, Nevada, and Hawaii.
Mr. Nelson has written extensively on topics including Drainage Facilities, Detention Basins, and Joint-use Flood Control. His papers have been presented at the North American Water Quality Conference & Exposition, the Annual Conference of the Floodplain Management Association of California, and at the Annual Conference of the Association of State Floodplain Managers.
View James Nelson's Expert Witness Profile
.