Collaboration Unlimited (CU)
Collaboration Unlimited (CU) is a management consulting firm specializing in services to the
Public Sector Utility Industry
. We help our clients prepare for continued success in an environment of increasing customer expectations, complexity, and rapid change. CU is committed to helping organizations work better by aligning practices and performance with industry standards, market conditions and strategic direction.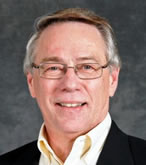 Founded by R. John Miner, CU builds on John's record of 40+ years as a successful management consultant, executive manager, engineer, and educator in the utility industry. CU's approach emphasizes creative collaboration with clients to achieve sustainable solutions to their most challenging governance, management, and operational situations.
Collaborative Learning
offers a range of services to support effective learning for people in Public Power and related utility organizations. CU does not apply a "one size fits all" approach to our services. Instead, we bring together and customize the application of information, processes, and tools to meet organizations and learners where they are, and help them take the next right step in their development.
Collaboration Unlimited Services Include
:
Strategy Formulation & Business Planning
Organizational Development
Performance Management
Group Facilitation
Education & Training
Collaborative Learning Services Include
:
Knowledge and Skill Assessments
Knowledge and Skill Development Plans
Knowledge Retention and Transfer Programs
Skill Assessment and Development for Succession Planning
Curriculum Development
Education and Training Program Design, Delivery and Evaluation
View R. John Miner's Expert Witness Profile
.