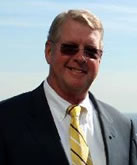 Peter Vander Heide, AIA, LEED AP
has 40 years of experience as a registered
Architect
in the construction industry. His professional experience includes the design of residential, commercial, and institutional/industrial facilities for public and private owners. He has managed both architects and engineers in several organizations.
Mr. Vander Heide's career has encompassed design and analysis of structural work for a manufacturer of space-frame systems; management, development, training, and computer programming work in a large, multi-disciplined design firm. He also has management, capital budgeting, and project work experience as the owner of a large collection of public buildings in a major city.
Mr. Vander Heide has broad experience with codes and standards including the International Building Code, BOCA, the Uniform Building Code, and the Southern Building Code. His hands on experience includes construction inspections across North America
Peter Vander Heide began offering litigation support services in 2001, after almost 30 years collecting experiences in a broad range of settings and projects as a professional. Since then, he has been involved in over three dozen cases. He offers services to attorneys for both Plaintiff and Defense. Mr. Vander Heide has testified in cases in Pennsylvania and New Jersey. He has be certified as an expert in architecture in the U.S. Courts, Eastern District of Pennsylvania..
Areas of Expertise
:
Construction Defects
Construction Delays and Disputes
Construction Accidents and Injuries
Stairs
Leaks and Moisture Intrusion
Building Science
Building Codes
Code Compliance
WUFI Analysis - certified Instructor
Stucco

Windows
Masonry
Roofing
Building Envelope
Air Barriers
Vapor Barriers
Architectural Standard of Care
AIA Contracts
Change Orders
Construction Claims
View Peter Vander Heide's Consulting Profile
.