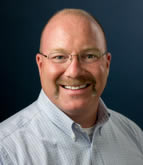 Terence K. Gray, DO
, is a Harvard trained
Anesthesiologist / Interventional and Multidisciplinary Pain Management Specialist
. Currently the Medical Director at Mercy Pain Management Center, he is responsible for assisting in the leadership, physician oversight, and management of a large multidisciplinary pain management program.
Dr. Gray served as a physician leader and partner in a large multistate anesthesia practice in southern New England and has been on the faculty of Harvard Medical School and Tufts University School of Medicine. He is a diplomate of the American College of Osteopathic Anesthesiologists.
Along with treatment modalities for spine and radicular back pain, Dr. Gray has a special interest in treating pain associated with sacroiliac dysfunction, Piriformis pain, joint bursitis, and arthritis (in particular genicular nerve blocks for knee pain), as well as post hernia repair and abdominal surgery neuropathic pain.
Dr. Gray was awarded 1 United States Patent for a Ventilating Tube and Stylet System patent number, and has 3 patents pending. He also holds 1 United States Copyright. Dr. Gray is currently an Adjunct Professor of Clinical Research at the University of New England College of Osteopathic Medicine.
Litigation Support
- Dr. Gray has been a medical expert consultant for several years. He provides medical forensic reviews and expert testimony in the areas of
Anesthesiology, Pain Management, and Medical Malpractice
. His services include medical record review, written reports, depositions, and trial testimony.
Areas of Expertise
:
Anesthesiology
Interventional Pain Management
Medical Pain Management
Nerve Blocks
Epidural Steroid Injections
Radiofrequency Ablation

Botox
Headaches
Joint Pain / Bursitis
Arthritis
Post Hernia Repair
Abdominal Surgery Neuropathic Pain
CV Available Upon Request
.
Occipital neuralgia is characterized by severe pain, accompanied by tenderness and trigger points, in the distribution of the greater, lesser, and/or third occipital nerves. Occipital neuralgia is typi- cally idiopathic, but also is characterized as a common form of posttraumatic headache. Typical treatments include nerve blocks with local anesthetic, nerve stimulation, pulsed radiofrequency, and cryoablation. OnabotulinumtoxinA (ONA) has recently been utilized in nerve blocks to treat occipital neuralgia, with the potential for a longer duration of pain relief than local anesthetic.
---
Occipital neuralgia, while typically idiopathic in presentation, is a common form of posttraumatic headache. It is associated with severe pain in the greater, lesser, and/or third occipital nerves, and often accompanied by tenderness or trigger points in the surrounding musculature. OnabotulinumtoxinA (ONA) has been recently utilized in nerve blocks to treat occipital neuralgia, but current literature supporting such use is scarce. We describe a case of occipital neuralgia in a patient following C1 fracture and vertebral artery dissection due to gunshot injury. Successful treatment with bilateral ONA nerve blocks led to an 80% - 90% improvement in pain, with decreased Visual Analog Scale (VAS) pain scores immediately following treatment and upon follow-up 1 month later.
---