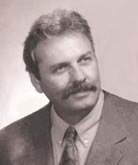 Mark Lacek
is a
Commercial Asset Repossession
specialist with over 30 years of experience. His focus is on the recovery of trucks, trailers, construction equipment, agricultural equipment, boats, mining equipment, and manufacturing and luxury motor homes.
Mr. Lacek has successfully repossessed fleets of over 100 pieces of collateral on many occasions. He has served commercial accounts for Paccar, Wells Fargo Equipment Finance, The Associates, Orix Credit, Financial Federal, Navistar, Mack Finance, NewCourt Finance, Greentree Financial, Conseco, and many others.
Background
- Mr. Lacek founded MDL and Associates, a repossession agency specializing in commercial assets, in 1989. With a growing client list of commercial lenders, MDL increased the coverage area of operations. In 1995, MDL relocated to Central Florida giving MDL the ability to service the entire state of Florida using in-house agents. In 1997, MDL & Associates began accepting nationwide assignments and utilized its list of national repossessors becoming the nation's first commercial repossession forwarder. In his capacity as President of MDL, Mr. Lacek personally repossessed over 7,500 commercial accounts in the field. MDL & Associates repossessed 20,000 units for its client base without a single court proceeding.
Mark Lacek is currently the Owner of Commercial Asset Solutions where he investigates the location of commercial assets, and serves as a repossessor,
Skip Trace
team leader, and expert witness.
Litigation Support
- Mr. Lacek provides expert witness services to attorneys representing both Plaintiff and Defendant. His services include case review, depositions, and expert testimony when necessary.
View Mark Lacek's Consulting Profile
.