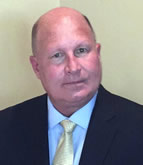 Brian H. Aanestad
has over 21 years of direct experience providing underground construction for the placement of
Underground Utilities and Pipelines
. His companies have served in both Prime Contractor and Subcontractor capacities.
Mr. Aanestad has worked and overseen successful projects to install pipeline and conduit for Cable TV, Fiber Optic, Gas, Electric, Water, Sewer, and Storm Drain. Other pipe and conduit installations include, Seawater Return Pipe Lines, Defrosting Pipeline, Hydro Augers, and Contaminated Soil Remediation Lines.
Under his direction, Mr. Aanestad's companies have built and installed Fiber Optic Conduit Networks for inner-city and long haul projects. The projects utilized High Density Poly Ethylene (HDPE) pipe ranging in size from 1 inch in diameter to 42 inches in diameter and installations range from one single conduit to multiple (up to 56) conduits and also include many cased conduits.
Litigation Support
Mr. Aanestad provides expert witness services to insurance companies and counsel representing both Plaintiff and Defendant. He holds a class "A" General Engineering Contractors License in the State of California and has a 30 hour Occupational Safety and Health card issued by Cal-OSHA.
Mr. Aanestad's nation-wide services include on-site review, written reports, depositions, mediation, and trial testimony when needed. His cases have involved the following issues:
Installation of Underground Trenchless Public Utilities
Fiber Optics Installation Defect
General Engineering Contractor Negligence
Underground Utility Easements
Construction Delay / Change Order Issues
View Brian Aanestad's Consulting Profile
.