Structures, Buildings, Houses, Dwellings
Foundations, Footings, Elevators, Retaining Walls, Dams
Development Plan & Plats for Sites, Properties, and Residences
Underground & Subsurface Chamber / Chambers
Scaffold, Scaffolds, Scaffolding
Site Plans & Subdivisions: Industrial, Commercial, Residential
Roads, Roadways, Ramps, Walks, & Man Hole Cover / Covers
Sidewalks, Walkways, Paths & Pathways
Lighting: Lamps, Lights, Lamp Poles, Light Levels
Luminaries & Illumination (Specifications)
Rock Cuts & Blasting (Topography, Specification)
Soil Slopes / Samples / Mechanics / Geotechnical Engineers
Sanitary Facilities, Septic Systems (Board of Health Septics Approval)
BOHA / DEP Approvals
Water, Drains, Drainage, Sewer & Sewage Lines & Mains
Culvert / Culverts, Manholes (Man Holes) & Catchbasins / Catch Basins
Inspection, Supervision, and Certification of Construction
House Inspector & Inspections
Road, Roadway, Walk & Sidewalk Premises Liability (e.g., Steep Slope)
Walkway, Path, Ramp & Pathway Premise Liability (e.g., Steep Grade)
Coefficient of Friction / Slip & Fall (Snowy & Icy Conditions)
Vertical Discontinuity / Discontinuities / Trip & Falls
Small Ports / Port, Marinas / Marina, Marine Dredging
Levees, Jetties, Dolphins, Piers, Sea & Flood Walls
Wharves, Breakwaters, Bulkheads, Weirs, & Revetments
Groins, Dikes and Waterfront Structures
Drainage Basin Analysis, Rainfall, Floods & Flood Plain / Plains
Flooding Controls & Control Devices
Storm Water Runoff (10, 25, 50 & 100 Year Storms)
Pressure & Pressures: Wind, Wave / Waves, Ice, Snow
Rain Fall Run Off & Storm Water Pollution Treatment
Excavation, Grading, Fills & Filling Operations (Swales, Berms, Silt Fence)
Erosion Control, Sediment Barriers, Sedimentation / Catch Basins (Hay Bales)
Pumps and Pump System Line & Main
Slope, Dam, Levee, Jetty, Dolphin, Pier, Wharf & Breakwater Collapse
Bulkhead, Weir, Revetment, Groin, Dike, Footing & Foundation Failures
Failure of Fire Containment Wall, Elevator or Water Front Structure
Tenement House Façade Collapses
Code History of Existing Multiple / Multi-Family Dwelling / Building
Application of Municipal Building, Fire & Property Maintenanc

In many places of NYS, public water supply systems are available. If your site is situated in such a location, then the lots which will result from your contemplated subdivision will be required to draw their water supply from the municipal water system
---
As you enter into a contract to buy a piece of commercial or industrial property, you should always keep in mind that your new town and county have rules which you must abide by. With regard to the exterior areas of your premises, there are rules concerning your septic system, the maintenance of your building, the addition onto your structure, etc
---
In developing a vacant piece of land, steep slopes are often an issue. And, the more prevalent the steep slopes are on a site, the greater the likelihood that retaining walls will be part of the Approved Site Plan. Let us consider three municipalities which regulate the final allowable slopes for land which is filled, cut, or graded
---
Heather Suttle
Marketing Manager
8811 FM 1960 Bypass Road West
Suite 400
Humble TX 77338
USA
phone: 281-358-4441
fax: 281-358-2517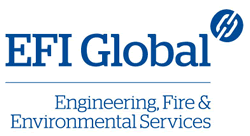 David P. Amori, PE, RRC
, Vice President of Engineering at EFI Global, is a
Structural / Geotechnical Engineer
and
Registered Roof Consultant
with more than 22 years of domestic and international experience in building and heavy civil construction and engineering. His responsibilities include the oversight of the engineering service line, product delivery, quality, training and mentoring, business development, and executive team liaison.
Mr. Amori's background includes geotechnical engineering, construction materials testing, and domestic and international construction management of commercial and heavy civil projects. He has performed hundreds of forensic investigations in North and South America.
David Amori is a registered professional engineer in the states of Colorado, Louisiana, New York, Oklahoma and Texas. He holds a Bachelors of Science in Civil Engineering from the University of Colorado, and a Masters of Science in Construction Management from the University of Birmingham.
Mr. Amori provides Litigation Support services to attorneys for both Plaintiff and Defense. He has been retained numerous times and is court qualified as a structural and geotechnical engineer.
Areas of Expertise
:
Structural Assessment
Construction Defect Investigation
Foundation Evaluation
Structural Fire Damage Assessment
Roof and Building Envelope Assessments
Representative Litigation Support
Pearland, TX - Design team defendant expert in a case involving the code compliance, structural integrity, and functional performance of roof of a newly constructed assisted living facility
San Antonio, TX - Expert investigating the performance of window systems, roof systems, and exterior wall finishes
Austin, TX - Expert investigating the performance of custom window systems
View David Amori's Consulting Profile
.
The forensic engineering assignment typically has a scope of work that begins with something to the effect of "determine the cause of the observed damage to the..." Often this includes an inspection and analysis to determine if the observed damage is related to a particular event. For example, an assignment might ask a forensics professional to determine if the hailstorm on June 1 caused functional hail-related damage to a roof. Or, it might ask to delineate the structural fire-related damage.
---
When a catastrophe hits, unmanned aerial systems (UASs, also called "drones") can quickly and effectively provide a bird's-eye view of inaccessible and unsafe areas as well as major losses. Such visual access can drastically change the life of the insurance claim, making drone use a rapidly expanding data-collection method.
---
So far this year, the topic of wildfires has gained national attention across the U.S. In May, the Springs Fire in California threatened 4,000 homes and destroyed 24,250 acres. In June, the record-breaking Black Forest Fire in Colorado destroyed 14,280 acres and about 500 homes and caused an estimated $85 million in damages. The devastation from the unprecedented Rim Fire that burned in and around Yosemite National Park in August and September is still being calculated, but it already ranks as one of the worst wildfires in history.
---
According to the Insurance Institute for Business & Home Safety (IBHS), plumbing supply failures are the leading source of residential water losses-almost 50 percent greater than the second-leading source. Many of these are caused by broken pipes that result from water that gets trapped inside them and freezes.
---
Every spring and throughout the summer, much of the U.S. is subjected to thunderstorms that produce damaging hail. Property damage can manifest in several forms: broken windows, damaged roof top equipment, and roof damage. With a residential roof replacement starting at several thousand dollars and a commercial roof at tens of thousands, functional roof damage is probably the largest expense exposure for most buildings.
---
For the forensic investigator, damage assessments require taking a global look at the loss to determine all causes, including possible design and construction deficiencies.
---
Large losses present a unique set of challenges from the perspective of managing an expert or team of experts. For the purposes of this column, let's assume that a large loss is one that exceeds $250,000. These might include heavy civil construction, infrastructure, transportation, or a catastrophic event affecting a large building.
---
Roof collapses can be sudden, catastrophic events caused by a particular loading condition or combination of loads. Roof collapses often happen with little or no warning, making this a particularly dangerous event. When investigating a roof collapse, the obvious perpetrators are examined: how much snow was on the roof, were the drains plugged up, were the winds in excess of the design wind speed and many others. Occasionally, the roof can be doomed to collapse months or years before an event due to design or construction related deficiencies allowing for a subrogation opportunity to recover cost of repairs.
---
Often after an event like a tornado, windstorm, water surge, or fire, the damage sustained to some property structures exceeds the value of it. In these cases, an engineer might be asked to determine if the remaining foundation system is suitable for reconstruction. The motivation for this is fairly straightforward: the property may have been underinsured and saving the foundation represents an effort to reduce the reconstruction cost, or there is a desire to get the structure rebuilt as quickly as possible. In the interest of time and money, an evaluation of the suitability of the foundation for reuse can be performed. There are three main questions for the engineer to answer: Is the slab damaged by the event? Are there any other factors, such as differential foundation movement, that would prevent the slab being reutilized? Are there any code considerations that prevent the slab from being reutilized?
---
In the wake of a Hurricane the monumental task of beginning to assess the losses and respond to the thousands of claims inevitably includes a number of claims concerning the functional assessment of commercial roofing systems. The design and construction of a roof system requires input from several disciplines including thermal considerations (Mechanical), fire resistance (Architect/Municipality), equipment carrying capacity (Structural), ability to drain and/or to store water (Architect/Civil), aesthetics, and the ability to resist any number of transient loads (Structural). The assessment of the damage sustained by a roof system during a storm event is an equally broad endeavor requiring the expert to call on a number of disciplines.
---
Building envelope assessments for storm-related damage is a normal part of job for the property adjuster and forensic consultant. The assessment of storm-related damage inevitably becomes a question of whether the observed condition pre-dates the storm or is the result of sudden and recent event. In fact, the question may very well be, "Did the observed condition exist during or even before the building was constructed; is the condition the result of a construction or design related defect?"
---
James A. Jacobs, PG, CHG, CPG
229 Tewksbury Ave.
Point Richmond California 94801
USA
phone: 510-590-1098
fax: 510-232-2823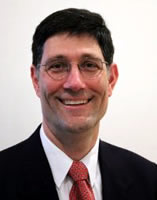 James A. Jacobs, PG, CHG, CPG
, has over 30 years of experience as a
Geologist / Hydrogeologist
and licensed contractor focused on answering geologic, environmental impairment, and forensic questions. He is a certified hydrogeologist in California and Washington and a Professional Geologist in California and several other states.
A Fulbright Senior Scholar with 4 awards in environmental engineering and science, his projects relate to collecting, describing, and analyzing
Soil, Rock, Groundwater, Vapor, and Stormwater
samples, summarizing the data and creating useful technical information and cost recovery statements for decision makers or settlements. His other projects relate to peer review and contractor evaluation projects.
Mr. Jacobs has provided litigation services in the investigation and analysis of cases involving contamination by hydrocarbon and solvent spills and leaks, erosion, flooding, and related issues. He has provided testimony assisting with many settlement conferences. Mr. Jacobs is qualified to testify in municipal, state, and Federal courts.
Litigation Support and Expert Witness
:
Perform litigation and technical support for various environmental and engineering cases from evaluating remediation history to well damage to erosion control
Estimate reasonable and necessary remedial costs for settlement conferences
Serve as an objective peer reviewer
Expert witness testimony on environmental cases
Since 2002, Mr. Jacobs has been an elected director of two public agencies, a local sewer district, and a community services district. As such he is interested in I&I issues and sewer gas and volatile contaminant vapor intrusion into indoor air spaces via ineffective vapor seals on fixtures or dry P-traps in buildings. He performs cost allocations for environmental litigation, and also provides oil and gas production verification.
View James Jacobs' Consulting Profile
.
James A. Jacobs, et. al (eds.)
Put together by a team of scientists, engineers, regulators, and lawyers, the Chromium(VI) Handbook consolidates the latest literature on this topic. The broad scope of this book fills the need for a comprehensive resource on chromium(VI), improving the knowledge of this contaminant at a time when the extent and degree of the problem is still being assessed. It addresses naturally occurring and anthropogenic sources, geology and geochemistry, toxicity, treatment, regulatory issues and legal cases, and recommendations.
James A. Jacobs, et al
Provides the tools needed to analyze and solve acid drainage problem. Featuring contributions from leading experts in science and engineering, this book explores the complex biogeochemistry of acid mine drainage, rock drainage, and acid sulfate soils. It describes how to predict, prevent, and remediate the environmental impact of acid drainage and the oxidation of sulfides, offering the latest sampling and analytical methods. Moreover, readers will discover new approaches for recovering valuable resources from acid mine drainage, including bioleaching.
James A. Jacobs, et al
The definitive guide to petroleum hydrocarbon fuel spill and leak causes, prevention, response, and cost recovery.It highlights the complex nature of petroleum hydrocarbon fuel extraction methods, the unintended consequences when disasters occur, spill behavior, and environmental impact mitigation. This practical resource discusses engineering techniques; long-term biological and environmental effects; dealing with insurance claims, litigation, and legislation in overlapping jurisdictions; and much more.
James A. Jacobs, et. al (eds.)
Written by an expert team of scientists, engineers, and toxicologists, MTBE: Effects on Soil and Ground-Water Resources provides complete in-depth coverage of the assessment and potential remediation strategies of methyl tertiary-butyl ether (MTBE).
David Wilshaw, MS, PG
President
P.O. Box 783547
Winter Garden FL 34778
USA
phone: 407-342-7737
David Wilshaw, MS, PG
has over 33 years of experience in
Engineering Geology, Geotechnics, Hydrogeology and Geoenvironmental assessments
. Established in 2012, his company Britannia Solutions LLC has continuously provided Sinkhole Neutral Evaluation and expert geological opinions to insurance carriers, private individuals, corporations and their respective legal advisers. Mr. Wilshaw offers services as a professional geologist and expert witness with respect to disputed sinkhole insurance claims and many other specialized areas of engineering geology, specifically
Slope Failures, Underground Mining Subsidence and the Adequacy of Ground Investigations
in relation to claims under construction contracts.
David Wilshaw has been a Florida DFS-certified Neutral Evaluator under §627.7074 Florida Statutes since 2011. He is licensed as a Professional Geologist in Florida, Pennsylvania and Tennessee and is registered as a Chartered Geologist and Fellow of the Geological Society in the United Kingdom. He has been Adjunct Professor of Earth Science since 2015. In the last 8 years, he has been the statutory Professional Geologist under s.627.707 Florida Statutes for over 850 cause of subsidence investigations related to sinkhole loss claims across Florida, from the Panhandle to the Florida Keys.
Litigation Services Include
:
Testifying Expert at Deposition over 120 times.
Testifying Expert at Trial over 30 times.
Neutral Evaluation of over 135 Disputed Sinkhole Insurance Claims in accordance with Section 627.7074 Florida Statutes
Peer review and expert opinion to defense and plaintiff attorneys on over 2,000 disputed claims for sinkhole loss
View Consulting Profile
.
Julian M. Toneatto, PhD, PE, PP
President
PO Box 133
Lafayette Hill PA 19444
USA
phone: 609-502-0900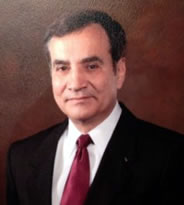 Julian M. Toneatto, PhD, PE, PP
, has over 40 years of experience in
Civil, Structural, and Environmental Engineering
Consulting.
Dr. Toneatto has a Doctorate in Structures and Dynamics and MBA in Finance. His former employers include the Department of Defense, U.S. Army Corps of Engineers, States, Municipalities, DOT, private and public firms, and the EXXON Corporation.
Dr. Toneatto served as a Professor of Civil Engineering and Course Director at the Department of Civil Engineering, U.S. Military Academy. He structured, revised, and taught courses in Advanced Structural Analysis, the Honors Course in Structural Analysis and Steel Design, and authored and taught
Soil Mechanics
. Dr. Toneatto has also served on the faculty at USMA (West Point): Department of Civil and Mechanical Engineering, Philadelphia University and The US Army Engineer School at Fort Leonard Wood, MO.
Litigation Support
- Dr. Toneatto has been offering his expert witness services to the legal industry for decades. A
Forensic Engineer
, he provides expert reports, depositions, and court testimony in support of litigation.
Areas of Expertise
:
Forensic Engineering
Civil Engineering
Structural Engineering
Environmental Engineering
Materials Engineering
Safety Engineering
Failure Analysis

Geotechnical Engineering
Construction Damages
Petroleum Engineering
Corrosion
Land Use and Zoning
Occupational Health / Environmental Health
Product Liability - Consumer Safety
View Dr. Toneatto's Consulting Profile
.