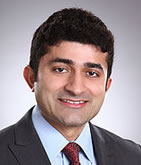 Aazaz Haq, MD
, is the founder and CEO of Bay Forensic Geropsychiatry, a consulting firm and educational resource center for
Geriatric Psychiatry
. He has subspecialty training in geriatric psychiatry and is certified by the American Board of Psychiatry and Neurology in both geriatric psychiatry and adult psychiatry.
A practicing geriatric psychiatrist, Dr. Haq has expertise in all aspects of mental health issues pertaining to the elderly, particularly matters relating to dementia, cognitive impairment, impaired capacity, and vulnerability to undue influence.
Dr. Haq is currently a full-time attending inpatient geriatric psychiatrist at the VA Palo Alto Hospital and an affiliated clinical Professor of Psychiatry and Behavioral Sciences at Stanford University, where he provides direct clinical mentorship and supervision to medical students, psychiatry residents, geriatric psychiatry fellows, and geriatric medicine fellows.
Litigation Support
- Dr. Haq provides expert psychiatric evaluations for medico-legal matters pertaining to the impact of mental and neurological illnesses on capacity and competency in the elderly. His services are available to attorneys representing plaintiff and defendant and include medical record review, written reports, deposition, and trial testimony as needed.
Forensic Geropsychiatry Areas of Expertise
:
Neuropsychiatry
Testamentary Capacity
Financial Capacity
Elder Abuse
Marital Capacity
Decision-making Capacity
Memory Loss
Undue Influence
Trusts and Estates
Conservatorships

Dementia
Mood Disorder
Psychotic Illnesses (Schizophrenia)
Delirium
Pharmacology
Anxiety Disorders (PTSD, OCD)
Neuromodulation Modalities
Effects of Medical and Neurological Conditions
Substance Abuse
Nursing Home Care
Mr. B was a 75-year-old man who had made a will in 1995 naming his two sons as equal beneficiaries of his estate after his death. In 2004, he married Ms. M. On August 11, 2008, he was diagnosed with brain cancer, for the treatment of which he was hospitalized. On September 3, 2008, he signed a new will that Ms. M had procured for him, naming her the sole beneficiary of his estate after his death, to be subsequently given to his sons after the event of her death. Mr. B passed away on September 29, 2008. His sons subsequently sued Ms. M, alleging that Mr. B did not have testamentary capacity when he signed his new will. His attorney consulted me to review his medical records to assess Mr. B's mental state, testamentary capacity, and vulnerability to undue influence.
---
Facts of the Case: Ms. P was a 91-year-old, widowed, Caucasian woman with a history of Parkinson's disease who was diagnosed with metastatic colon cancer after she was found down in her bedroom, where she had fallen and broken her arm. It was decided by her physicians that it was best to not pursue chemotherapy, radiation, or surgery. A colostomy bag was placed, and Ms. P was placed on home-based hospice care, with an emphasis on comfort care measures.
---