The experts at
Miller Engineering
are Ann Arbor based professional engineers celebrating 35 years of service to University, Government, Insurance, and Industry through research, publications, presentations, and testimony. Miller Engineering has a staff of engineers and experts in the Mechanical, Chemical, Agriculture, Industrial, and Human Factors fields of engineering with specific knowledge in the following areas:
Vehicles
Car/Truck Accident Reconstruction
Crash Data Retrieval (CDR)
Visibility & Reaction Time Analysis
Tires, Trailers, Brakes & Accelerators
Truck/Off Road Vehicle Egress/Ingress
Traffic Signing and Construction Zones
Mechanical & Electrical Safety
Product Safety & Analysis
Machinery - Metal, Wood, Plastic Molding
Machine Guarding & Safety, Robots, Automation
Hazard and Risk Analysis
Employee Safety Procedures – OSHA
Electrical Distribution & Transmission Hazards
Warnings & Instructions
Warning Labels & User Manual Design
Hazard Analysis & Product Label Designs
Medical Device & Drug Warnings & Instructions
Inadequate Warnings Analysis
Standard Compliance (ANSI Z535)
Product Recall Information & Strategies
Chemicals Safety & Labeling
NEW OSHA HAZCOM (2012) & GHS Review
MSDS, SDS and Product Label Compliance
Toxic Torts - Diacetyl, Asbestos, Benzene, Lead, Carbon Monoxide
Chemical Exposures & Workplace Safety
Chemical Inhalation, Ingestion, Dermal Contact
Contamination - Water & Environmental
Manufacturing & Process Line Accidents
Slips, Trips, Falls, & Entanglements
Fires & Explosions
Cause & Origin Investigations
Gas, Vapor, & Electrical
Agriculture
Tractor & Equipment Accidents
Chemical Applications & Exposures
Crop Storage & Harvesting Accidents
Pesticides
Construction
Vehicle Visibility Accidents
Slip, Trip, & Fall Accidents
Power Tool Repetitive & Immediate Injuries
Scaffolding - Cranes - Hoisting - Fork Lifts
Consumers/Household Safety
Appliances & Tools
Child Furniture, Choking, Playgrounds
Swimming Pools & Exercise Equipment
Recreation - ATV, Boats, Bicycles, Boards
Ladder, Stair, Step and Railing Accidents
Slip, Trip, & Fall Accidents
Insurance Subrogation & Forensics
Accident Investigations
Electrical & Fire Causation
Chemical Leakage Damage
Defective Equipment Injuries
Premise and Process Damages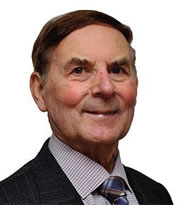 James M. Miller, PE, PhD – Founder
Dr. Miller is an Emeritus Professor at the University of Michigan College of Engineering and a registered professional engineer and consultant with over 35 years of experience as an expert witness. He specializes in warnings, labeling and instruction manuals, consumer product design, machine guarding, process safety, fire science, vehicle visibility, tractor egress/ingress, pedestrian and worker slip and fall prevention, recreational vehicles (ATVs, boats, and personal watercraft), compliance with occupational safety and consumer safety standards (OSHA, MSDS, CPSC, ANSI, ASTM, UL, etc.).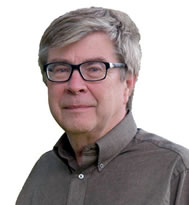 Mark R. Lehto, PhD – Co-Founder
Dr. Lehto is a Professor of Engineering at Purdue University. He specializes in knowledge engineering, warnings and instructions, structuring expert systems, accident modeling, accident statistical analysis, consumer product safety, boating safety, in-field national surveys of product usage and product information effectiveness.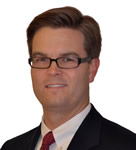 Bradley T. Cook, PE – Managing Engineer
Bradley is a registered professional engineer and consultant with extensive experience in accident reconstruction. He specializes in vehicular accident reconstruction and has investigated hundreds of vehicle accidents involving cars, trucks, pedestrians, bicyclists, motorcycles, etc. Bradley also has experience in product safety and hazard analysis; occupational safety and health (OSHA) compliance; pedestrian and worker slip and fall prevention; investigation and reconstruction of industrial and consumer product accidents. He holds a Bachelor of Science in Mechanical Engineering from the University of Michigan and a Masters of Science in Engineering with a Biomedical concentration from Purdue University.
Mark R. Lehto & Steven J. Landry
Introduction to Human Factors and Ergonomics for Engineers, Second Edition presents and integrates important methods and tools used in the fields of Industrial Engineering, Human Factors and Ergonomics to design and improve jobs, tasks and products. It presents these topics with a practical, applied orientation suitable for engineering undergraduate students.
---
Mark R. Lehto, Steven J. Landry & Jim Buck
Emphasizing customer oriented design and operation, Introduction to Human Factors and Ergonomics for Engineers explores the behavioral, physical, and mathematical foundations of the discipline and how to apply them to improve the human, societal, and economic well being of systems and organizations.
---
Mark R. Lehto & James M. Miller
---
James M. Miller, Mark R. Lehto & J. Paul Frantz
---
James M. Miller, Mark R. Lehto
---