Burl Daniel
President
4200 South Hulen, Suite 150
Fort Worth TX 76109
USA
phone: 817-980-4897
fax: 817-887-5231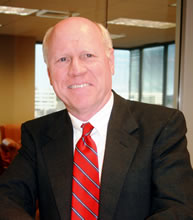 Burl Daniel, CPCU, CIC, CRM entered the Insurance Industry in 1973 and was an Insurance Agency Principal for twenty three years. He is retained as a Property and Casualty Insurance Expert Witness by attorneys representing policyholder insureds, carriers and third parties. Wide expertise in a majority of Property and Casualty insurance lines was developed over 40+ years. In the legal community he is well-known as responsive to attorney inquiries, depth of insurance experience and attention to detail. Credibility results from methodical analysis, independent research, concise reports and clear-cut answers to deposition and trial questions. Mr. Daniel maintains the professional designations CPCU (Chartered Property Casualty Underwriter), CIC (Certified Insurance Counselor), and CRM (Certified Risk Manager) and holds a BBA-Insurance from the University of Texas. His teaching credentials include serving as Adjunct Professor of Insurance with two Texas universities; he holds Property-Casualty and Risk Manager licenses. Areas of Expertise:
Insurance Agent Error & Omission
Insurance Bad Faith
Claims Handling Practices
Surplus Lines Insurance
Commercial Auto Insurance
Commercial General Liability
Products Liability Insurance
Commercial Umbrella Insurance
Professional Liability Insurance
Directors and Officers Liability
Employment Practices Liability
Workers Compensation

Property Insurance Expert
Business Interruption Insurance
Boiler & Machinery-Equipment Breakdown
Flood Insurance
Ocean Marine Insurance
Inland Marine Insurance
Crime Insurance / Fidelity Bonds
Personal Auto
Homeowners Insurance
Watercraft / Boats
Personal Umbrella
Mr. Daniel has four decades insurance experience with a diverse set of industries:
Contractors - General & Artisan
OCIP-CCIP
Real Estate
Manufacturing
Wholesale / Warehousing
Retailers
Import / Export
Oil jobbers
Transportation / Truckers

Utilities
Professional Services
Science and Tech Services
Computer & Information Technology
Non -profit organizations
Insurance Companies
Banks
Agriculture
Wildlife Parks
Insurance attorneys are busy people! No two cases are the same! Attorneys face weekly court filings, deposition schedules, and courthouse deadlines. Not to mention phone calls and counseling clients on a daily basis.
---
Maritime / Marine Insurance Expert
Available Nationally and Internationally
Richmond VA 23233
USA
phone: 804-929-2224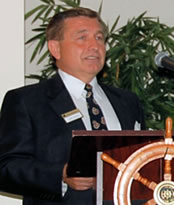 James D. Jones, MBA, ARM, is a Maritime and Marine Insurance Expert with over 48 years of domestic and international experience in Insurance Underwriting, Risk Management, Marine Brokerage, and Marine Claims Resolution and Negotiated Settlements.

Background Experience - Mr. Jones graduated from the United States Merchant Marine Academy, held third mate license for any tonnage any ocean, as well as rank of Ensign in USNR. He has sailed merchant vessels to over 50 ports in over 20 countries, including break bulk vessels and tanker vessels. He has spent over four decades years serving as a senior marine insurance underwriter, risk manager, marine insurance broker, general insurance agency principal, consultant, sales manager, and as Executive Marine Claims Examiner for major firms. See full resume at www.MarineExpertWitness.com

Mr. Jones created and taught several insurance, underwriting, and claims courses at two major insurance firms. He has delivered dozen of speaking presentations at regional and national venues for the Society of Accredited Marine Surveyors, National Association of Marine Surveyors, both of the Ft. Lauderdale & Tampa Bay Mariners Clubs the American Conference Institute Annual Forum on Admiralty & Maritime Claims & Litigation, as well as creating numerous training videos and in-house workshops for major insurance firms. He is currently an active member of both NYC professional organizations - The Maritime Law Association of the United States and The Society of Maritime Arbitrators.

Litigation Support - James D. Jones provides expert witness, mediation, and arbitration services relating to both General and Maritime Exposures and available on both a national and international basis. His services are available to counsel representing both plaintiff and defendant. He has recently testified successfully in 5 out of 5 complex maritime cases.

Mr. Jones is experienced in Marine and Vessel Insurance issues as well as general Personal and Business Exposures related to claims such as: Slips and Falls, Bodily Injury, Amputations, Scaring, Disfigurements, Death, Maritime Disability, Marine Insurance Terminology, Drilling Rigs, Tugs and Barges, Blue and Brown Water Vessels, Research Vessels, River and Ocean Maritime Exposures, US Coast Guard Rules of the Road, Ferries, RORO and Passenger Vessels, Crew Service Boats, Yachts, Pleasure Craft, Sailboats, Marine Exhibitions, Regattas, Special Maritime Events, Naval Battle Re-creations, Fishing Tournaments, Sea Scouts Organization events, and Vessel refurbishment and overhaul exposures.
David L. Stegall, CPCU, ARM, ARe, RPA
Principal Consultant
#6 Office Park Circle, Suite 100
Birmingham AL 35223
USA
phone: 855-255-5353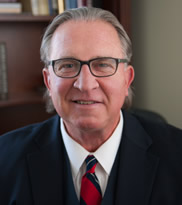 David Stegall is Principal Consultant of Risk Consulting & Expert Services, a nationwide, fee- for-service only, insurance and risk management consulting practice providing analysis, advice and professional services to commerce, industry and government.

Mr. Stegall holds a B.A. in Communications from Auburn University. He is President of the Society of Risk Management Consultants, Insurance Practice Director and Faculty Member of 86 Pillars, Member of the Board of Directors of Alabama Captive Association, Inc., an Associate Member of the American Bar Association, a Member of the Defense Research Institute, a Member of the Association of Registered Professional Adjusters and a Member of the Forensic Expert Witness Association.

He has been Designated as an expert on over 90 forensic case assignments, in over 32 State and 32 Federal Districts. He has provided over 70 Expert Opinion Reports, been Deposed over 40 times and testified in four Trials. Approximately 60% of cases were for the Defense and 40% for the Plaintiffs.